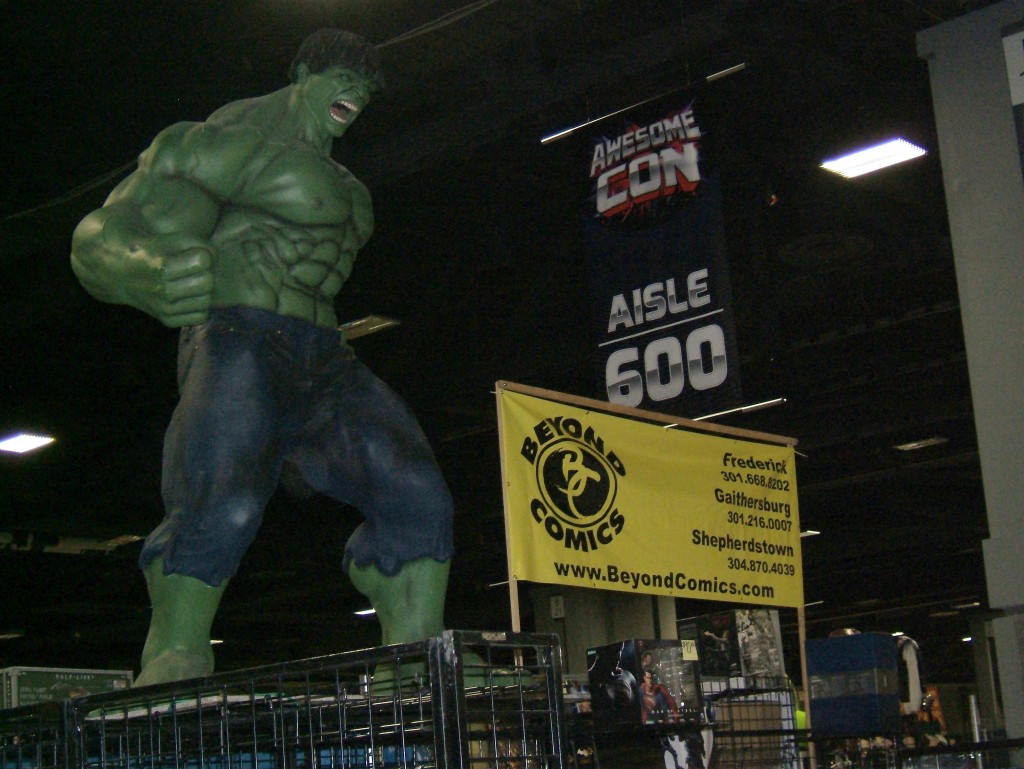 I went to AwesomeCon 2015 because I'd never been to a reaaally big con as a vender (vendor, whatever) and, well, you only live once. As far as we know.
I showed up on Thursday, a day before the official opening, to set up, which was great. If you've ever had the joy of trying to reach a venue in DC during rush hour on the morning of the event, you know just how great. They even had volunteers unload my truck and cart everything over to my table. Nice.
The con was held in a place big enough to store two or three aircraft carriers: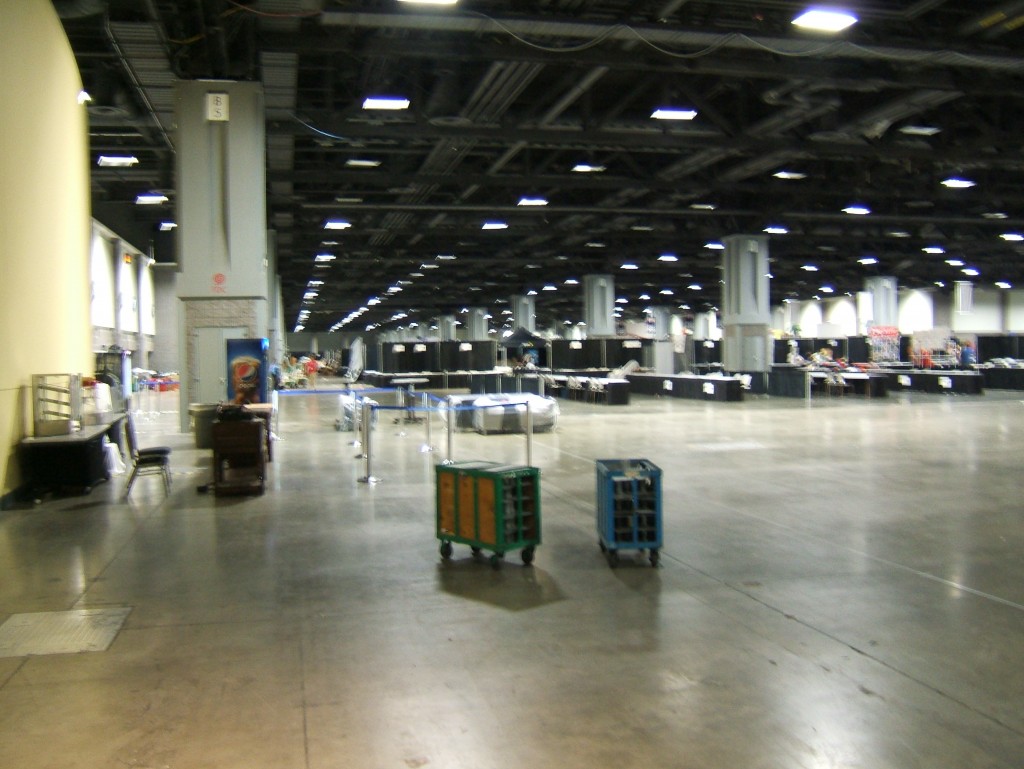 and was a bit empty on Thursday: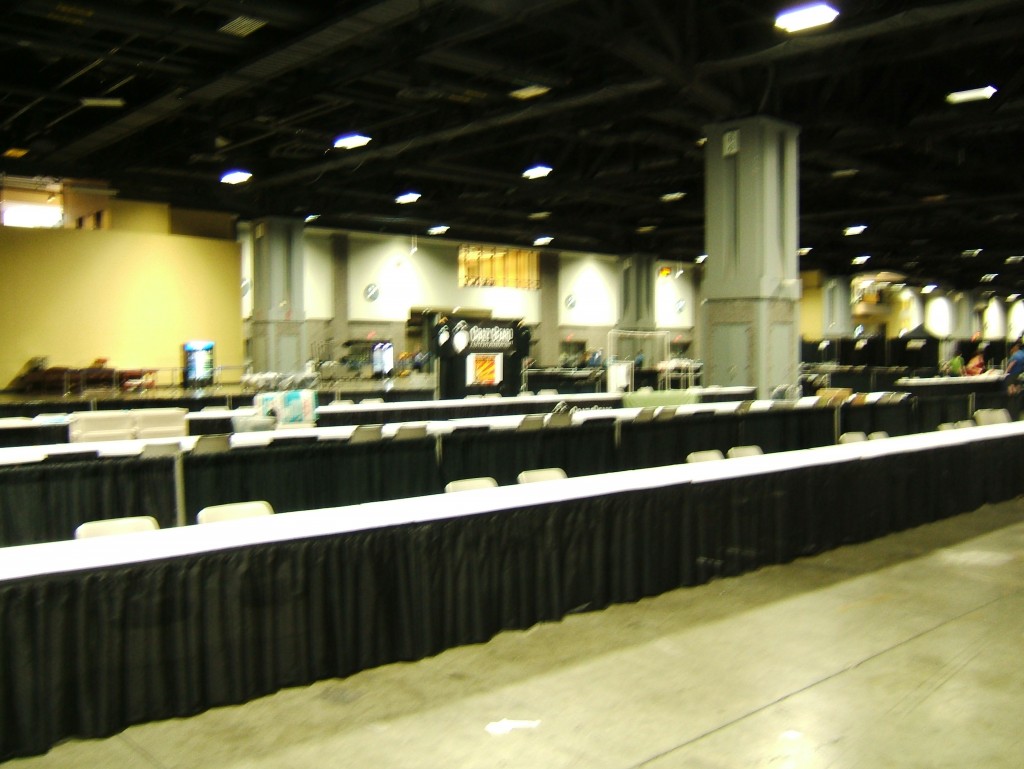 That changed over the next few days: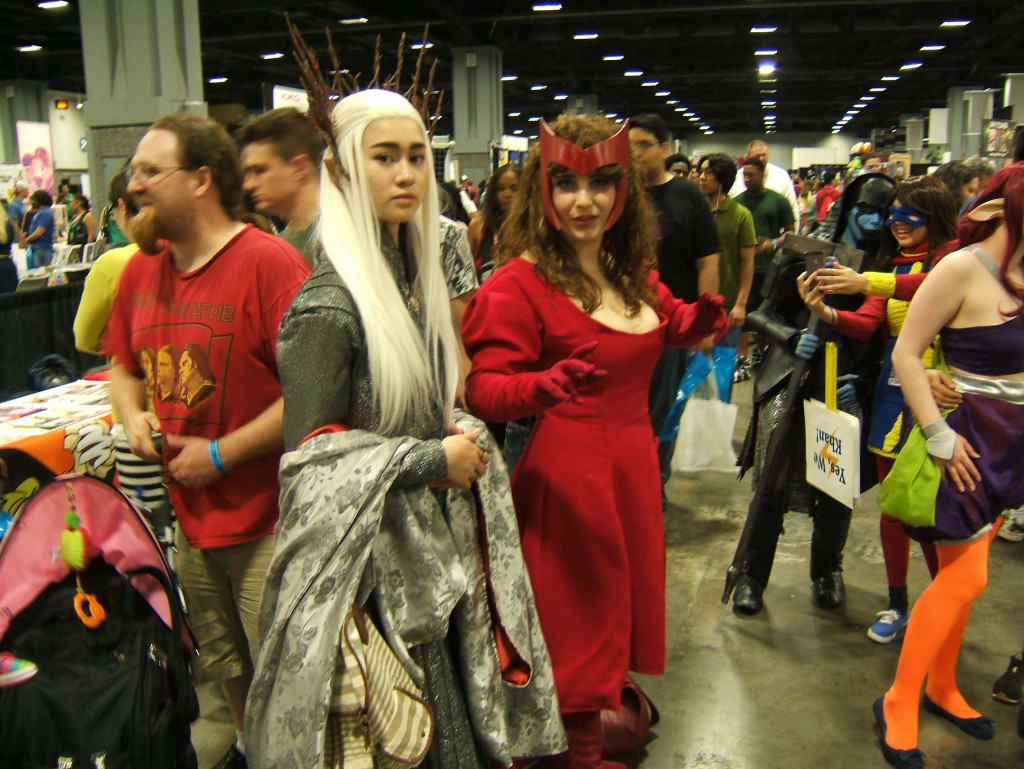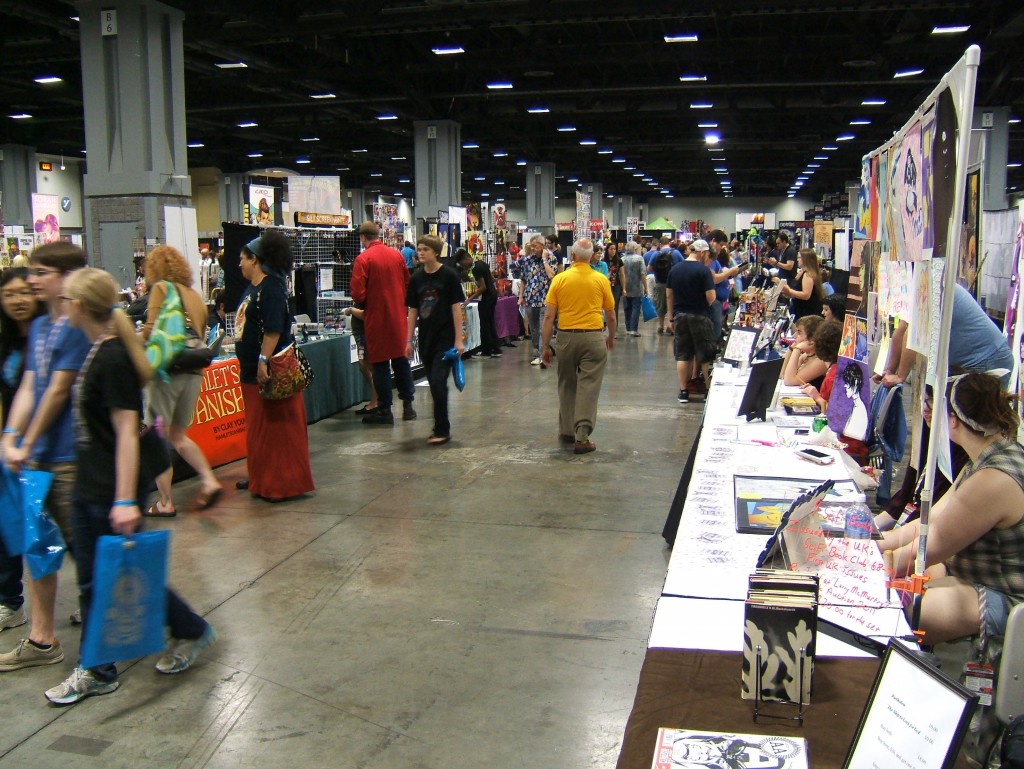 Place got mobbed. This was my set-up: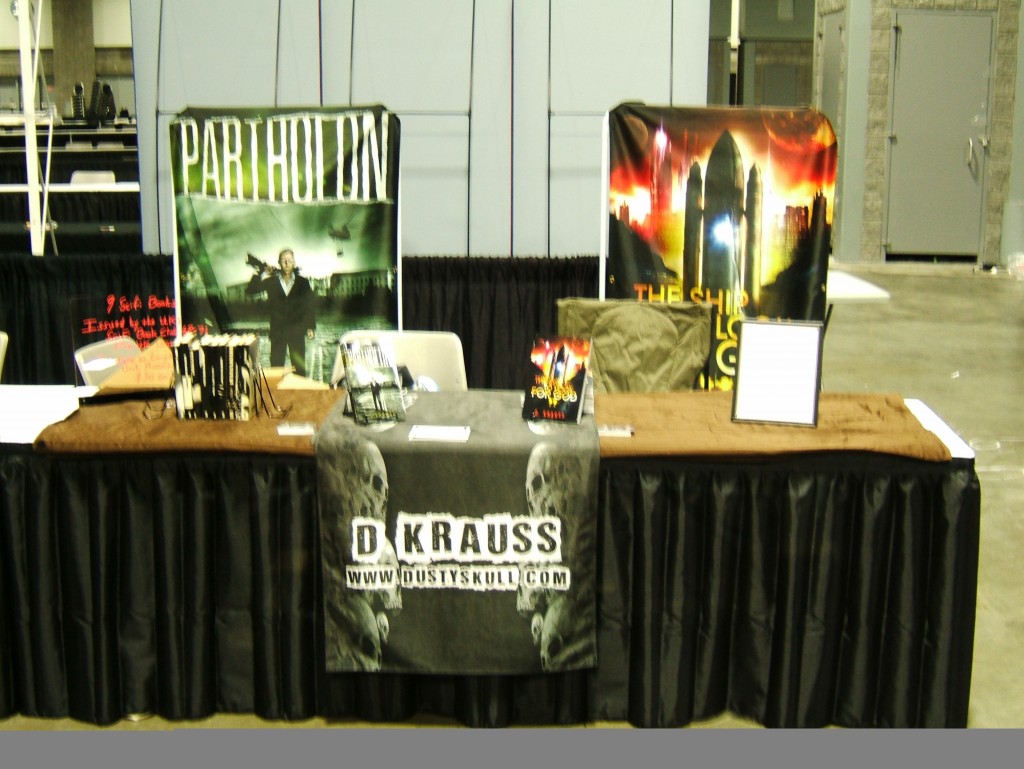 right across from this guy:
That's Ron Wilson. Freakin' Ron Wilson, Marvel royalty, member of the Bullpen.
While I was genuflecting, another guy showed up: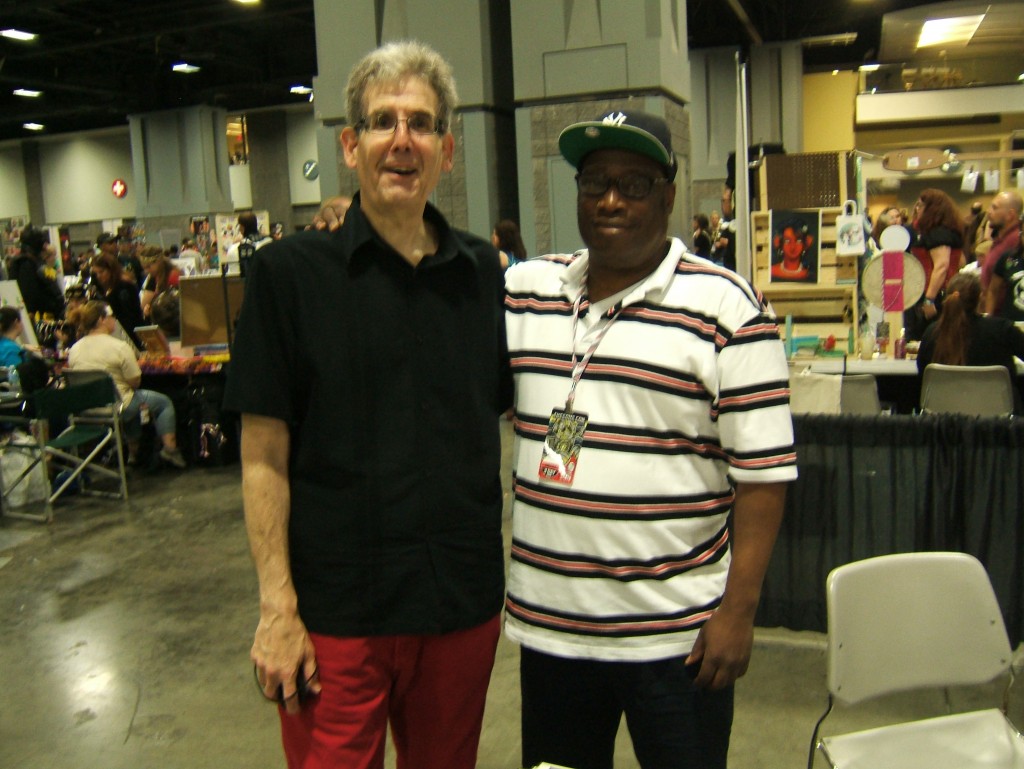 Scott Edelman.  Freakin' Scott Edelman, Marvel royalty and another member of the Bullpen. He was on a panel and heard that Ron Wilson was on the floor so stopped by to reminisce. I geeked out: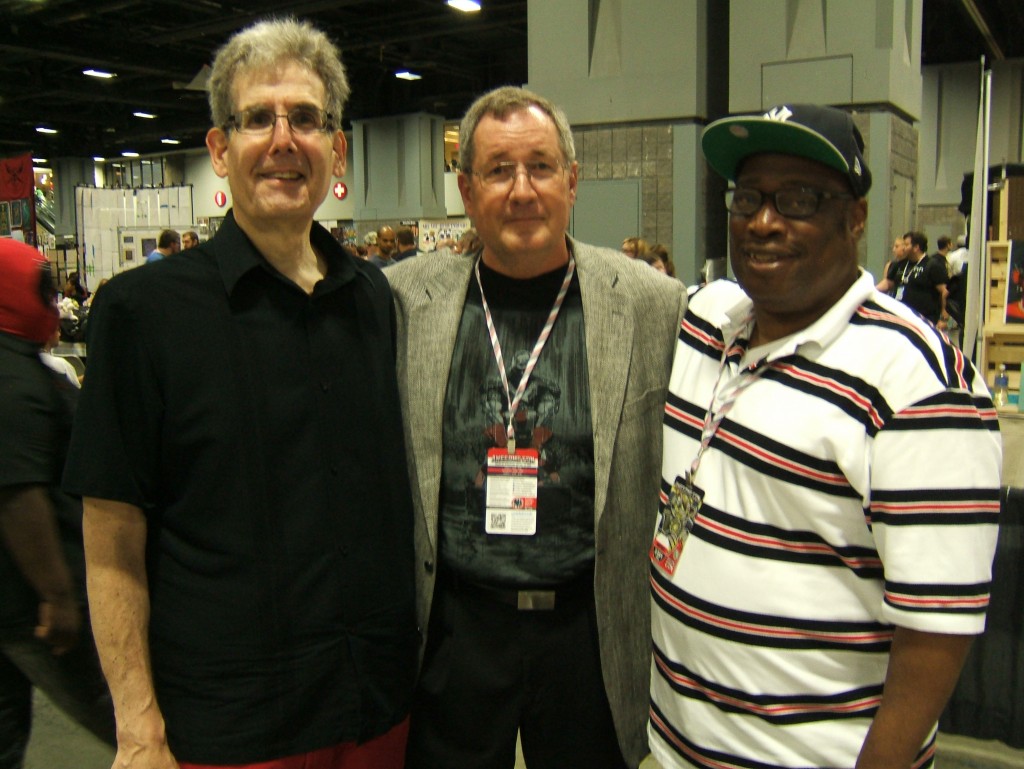 That was not my only Brush with Greatness. I was hanging out a bit with the guys from MOLDS. They invited me to tag along while they did a podcast with Brian O'Halloran. I schmoozed with O'Halloran's minion whole this was going on, and had fleeting contact with Ming Chen and Walter Flanagan in the process. Yes, I genuflected.
The 501st was there in Force (get it? get it?), under the command of their Empress, Anna Mitchell: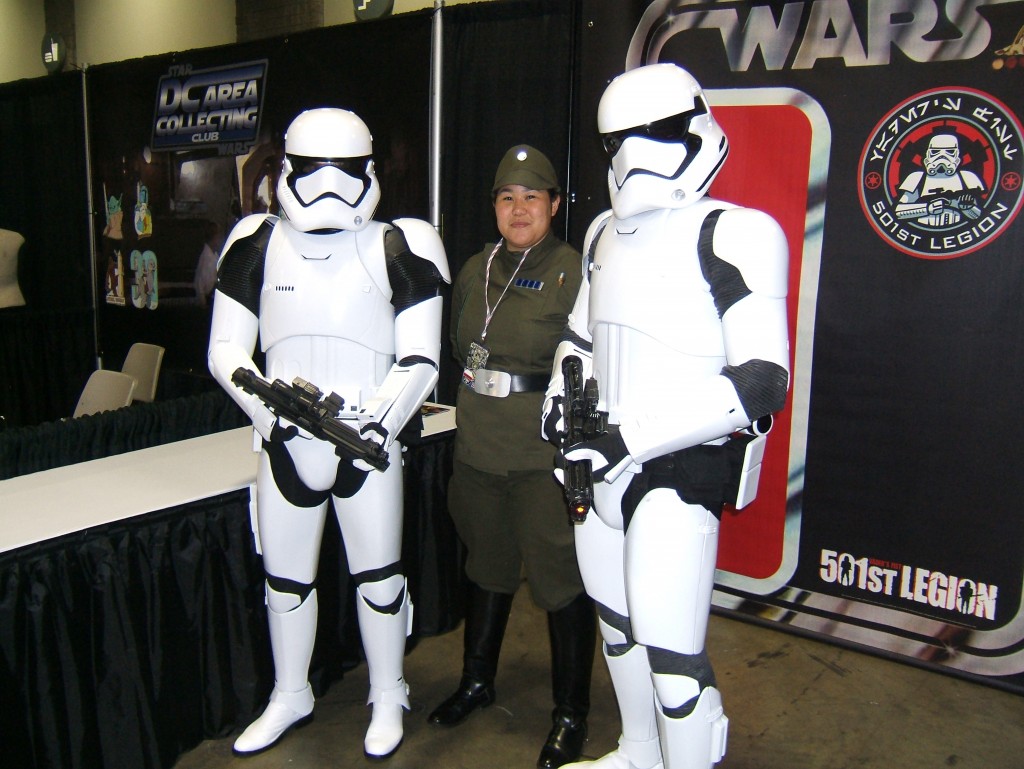 They are throwing CapitolCon in a few weeks. You didn't know that? The Trekkies do: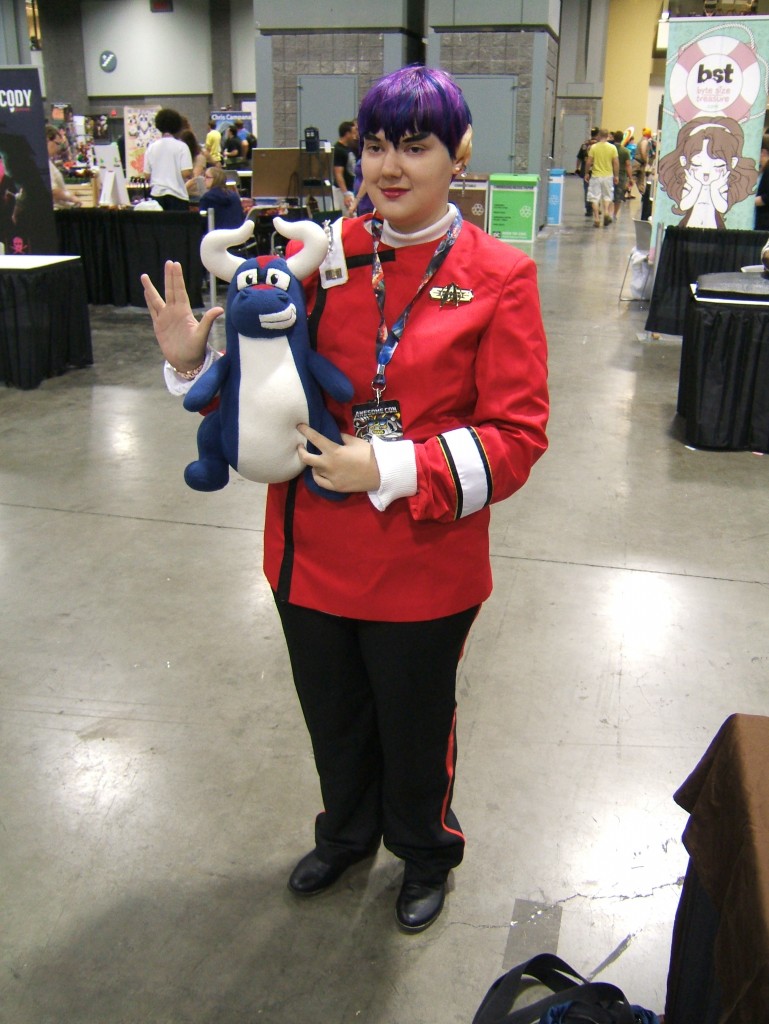 That's Abby, who was Countess Zorro and Frederica Kruger in previous cons.
Lambert and Ash from the Nostromo: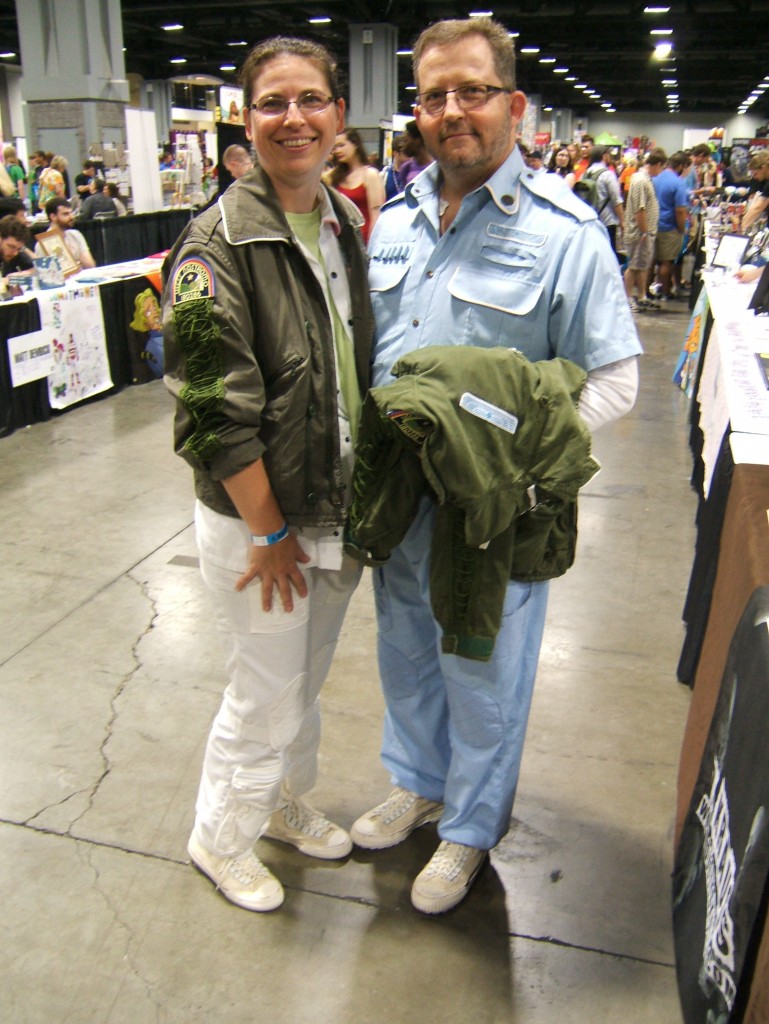 That's Claudia and…crap, I forgot his name…who are also attendees of previous cons. Your name is Claudia, right?
Cast members from the web series Starship Farragut. Except the woman in the middle. She's not.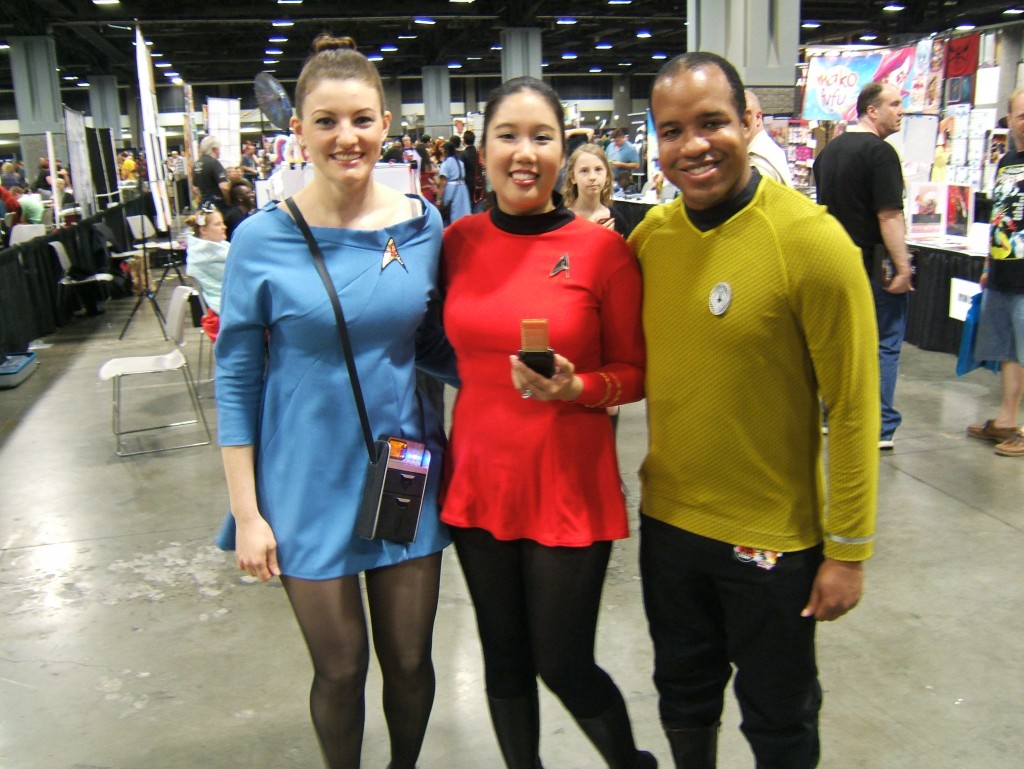 Carbonite, when you need to protect your computer and Millennium Falcon pilots: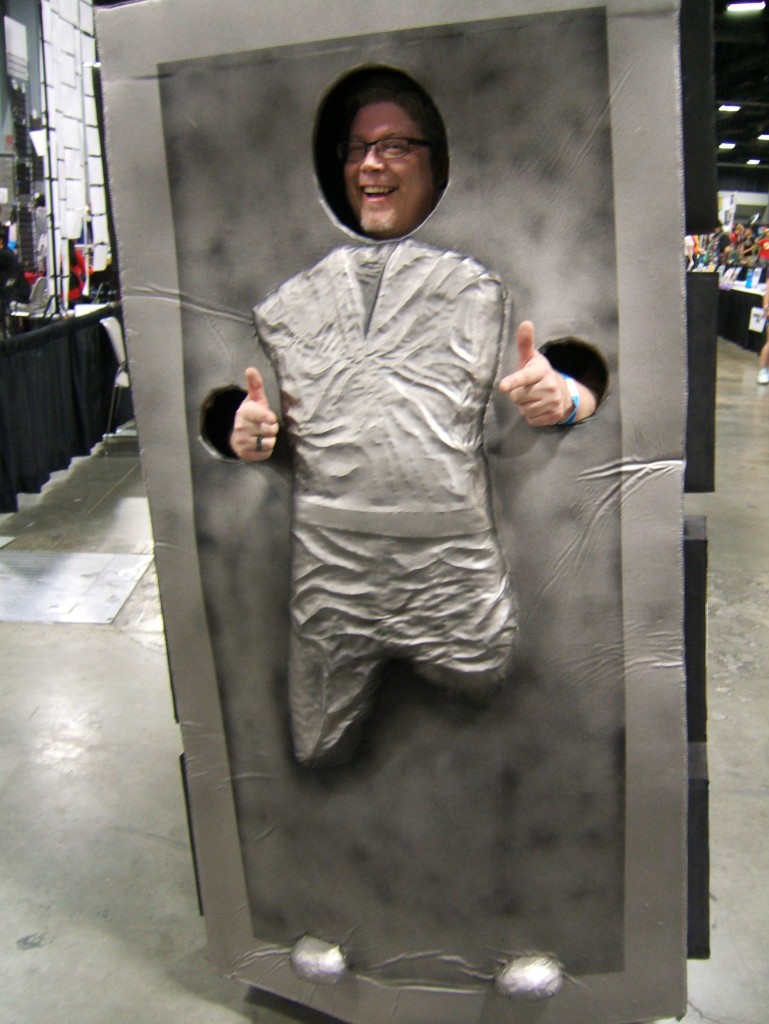 Lego Avengers: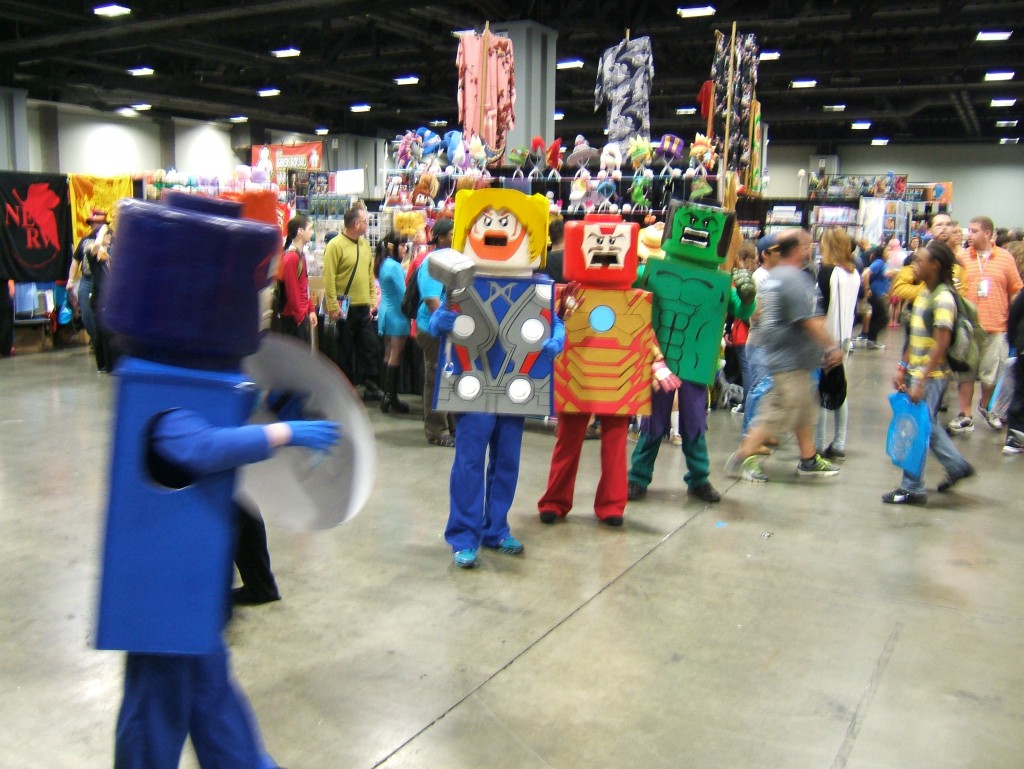 Ladies, please don't do this: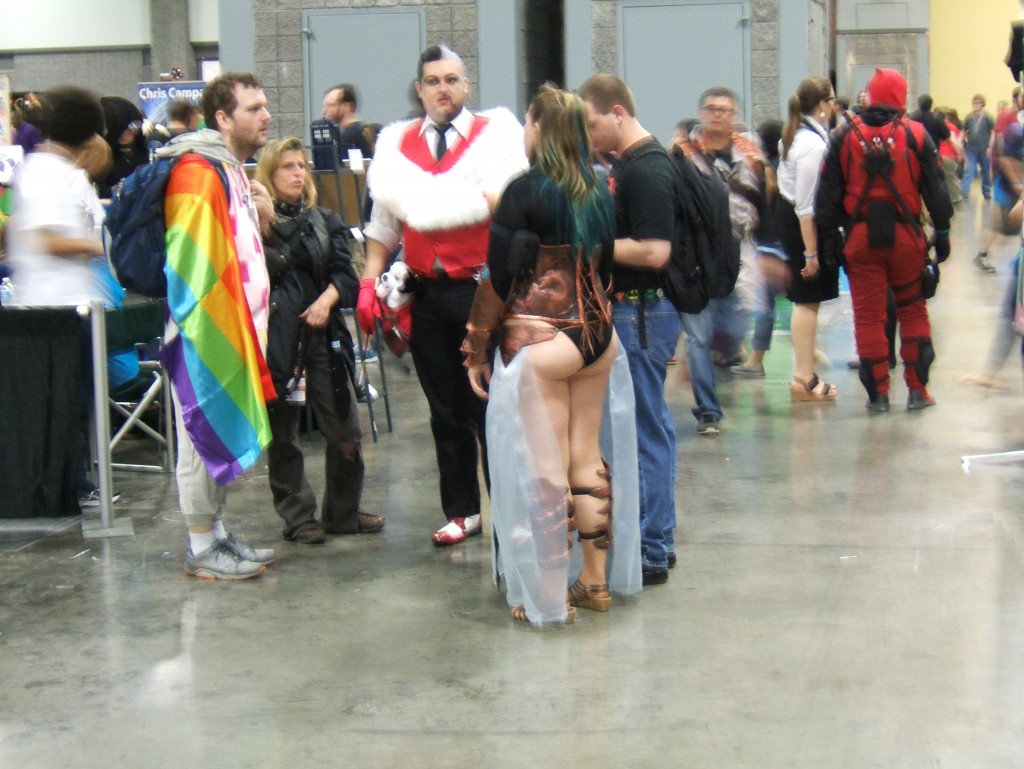 Instead, please do this: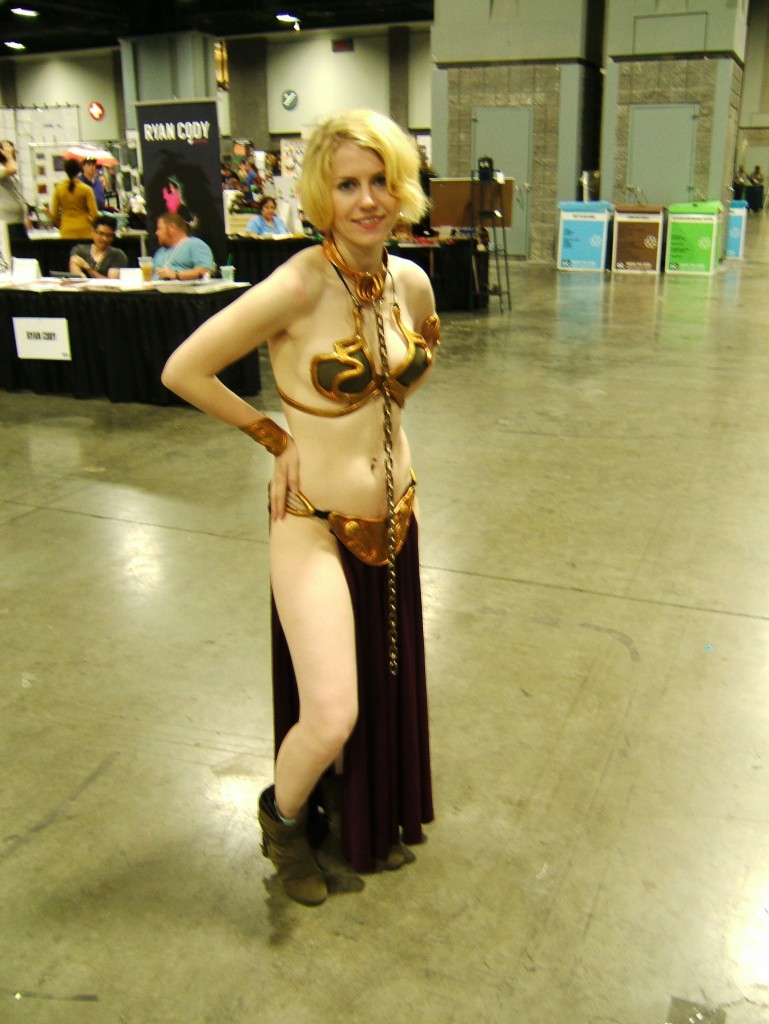 Captain Britain: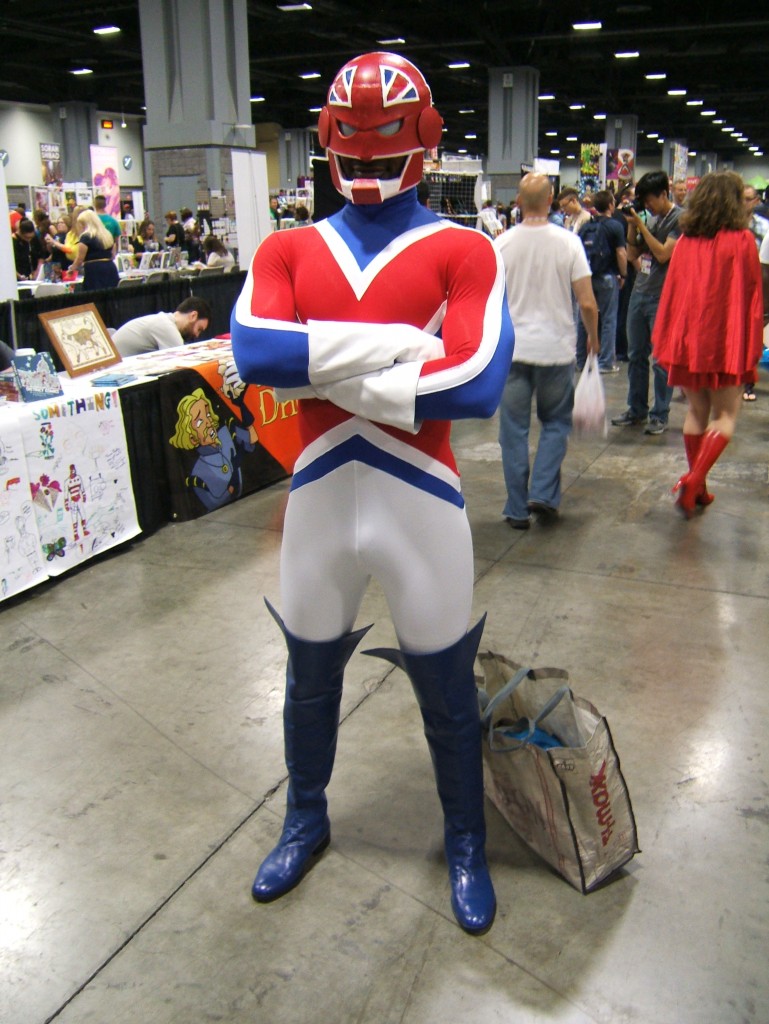 Captain America: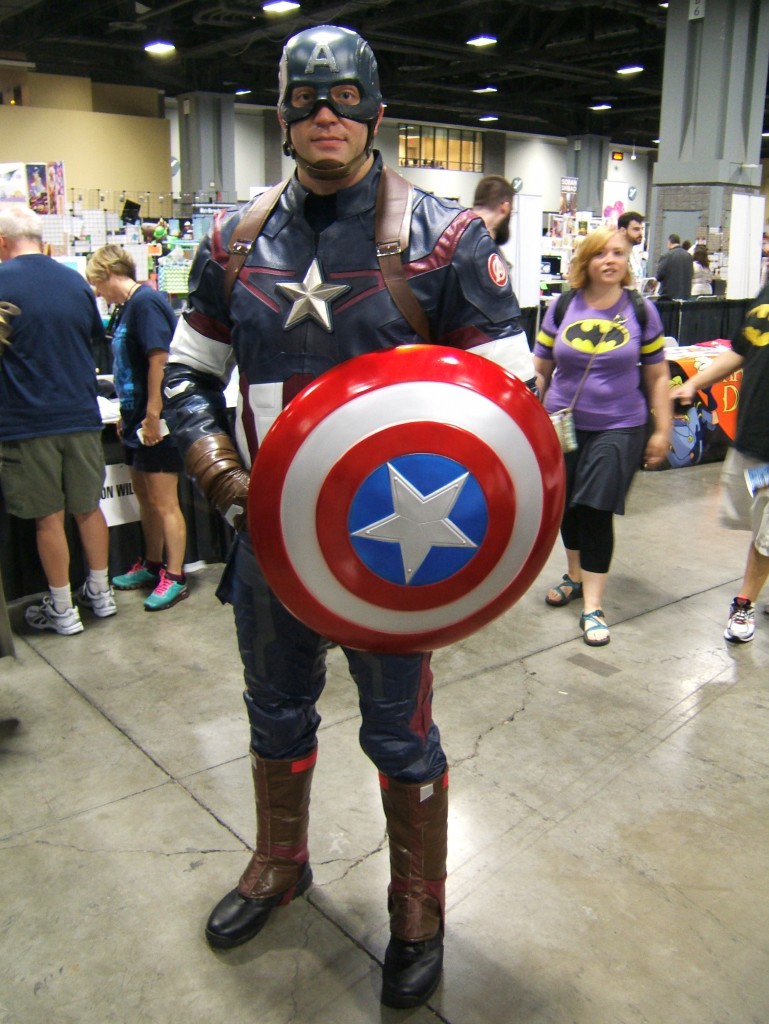 Captainess America: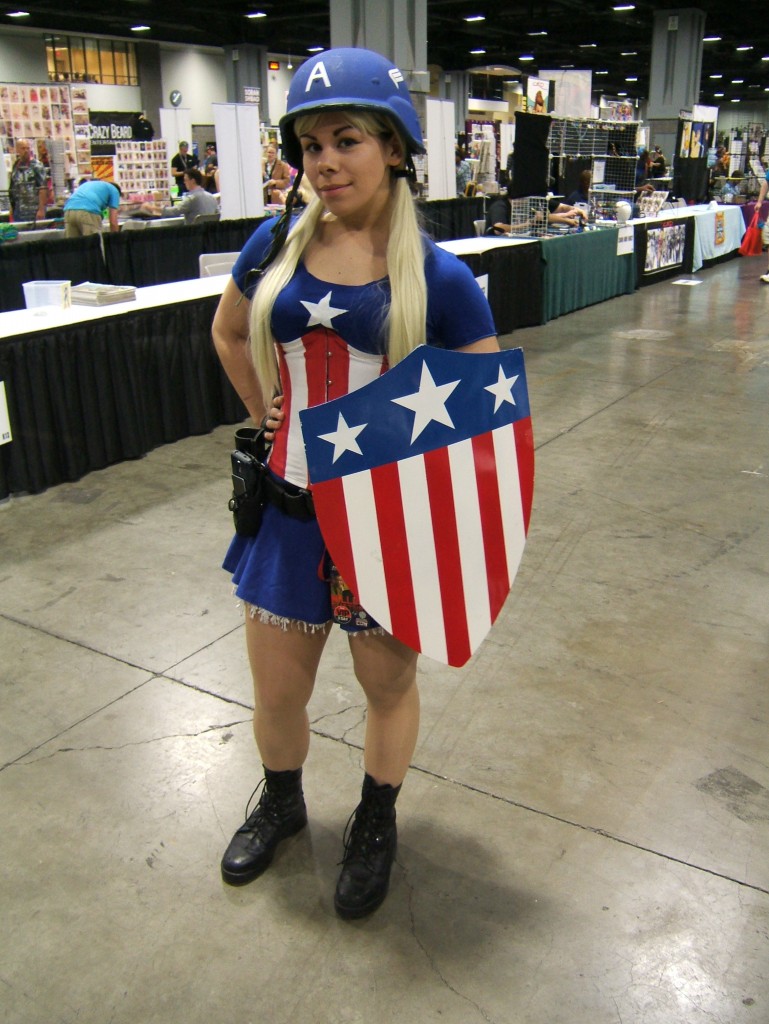 Hawkeye: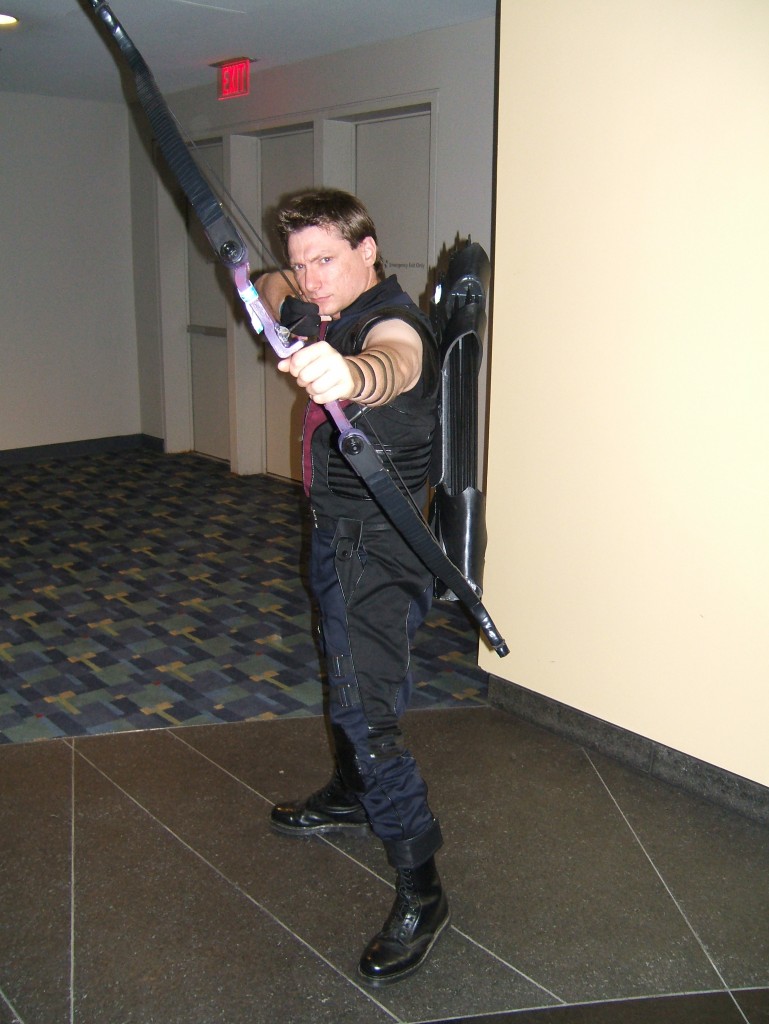 Wolverine and Storm: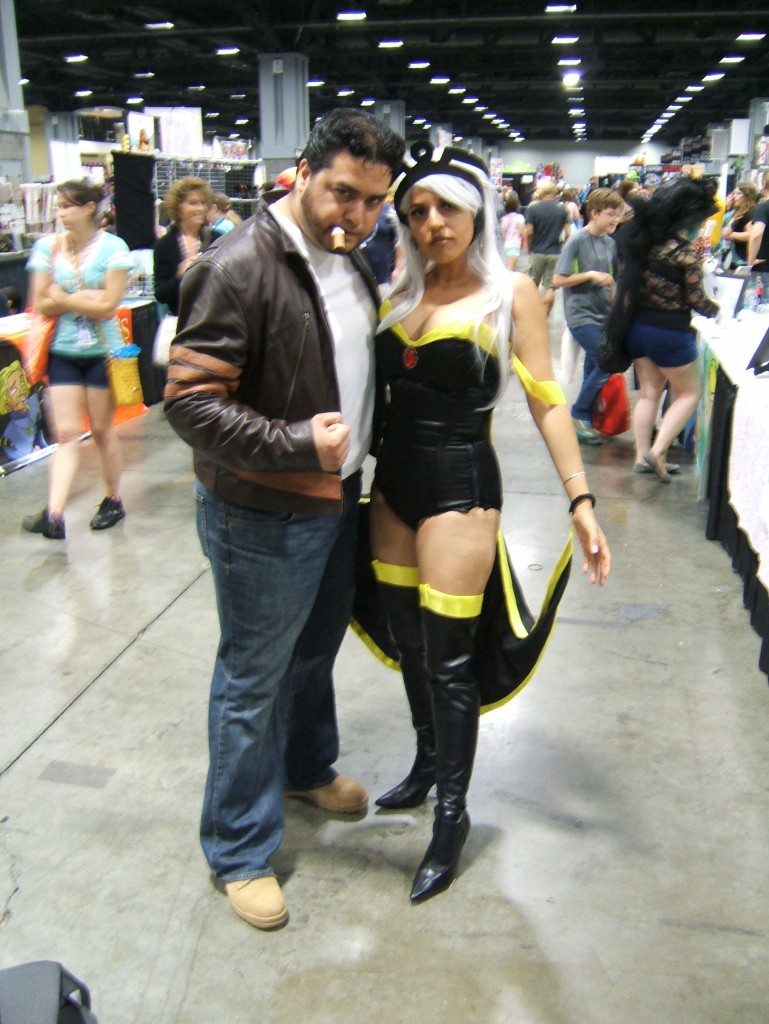 Storm on her day off: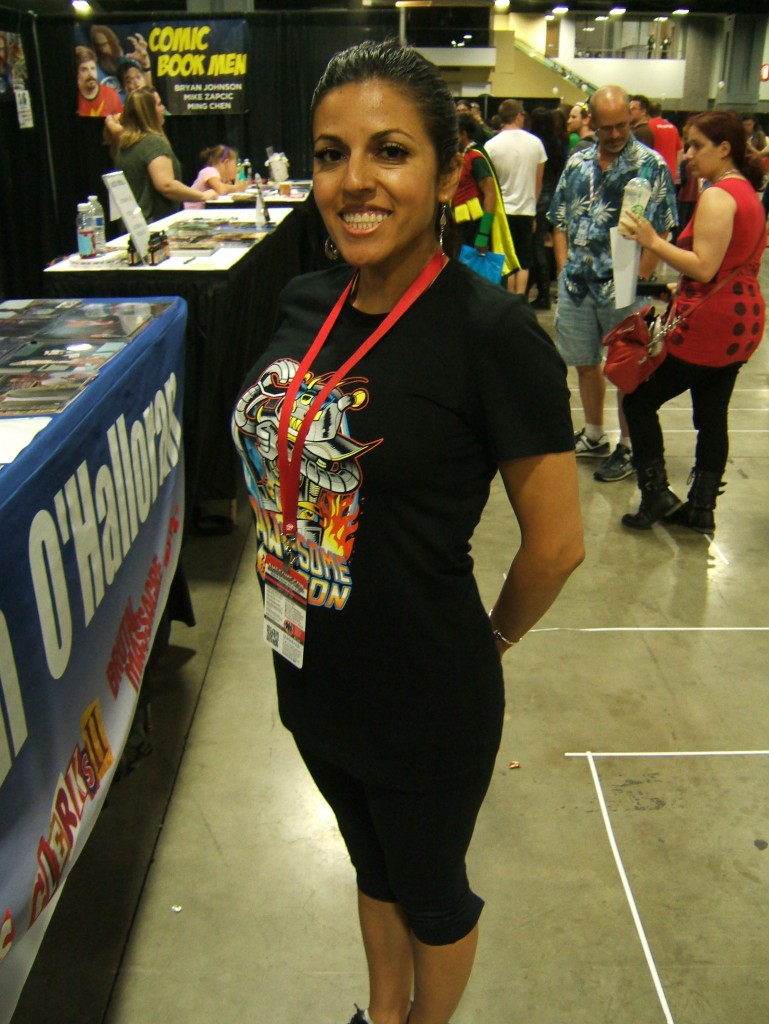 Another Storm. Or, wait, the White Witch. No, it's Storm: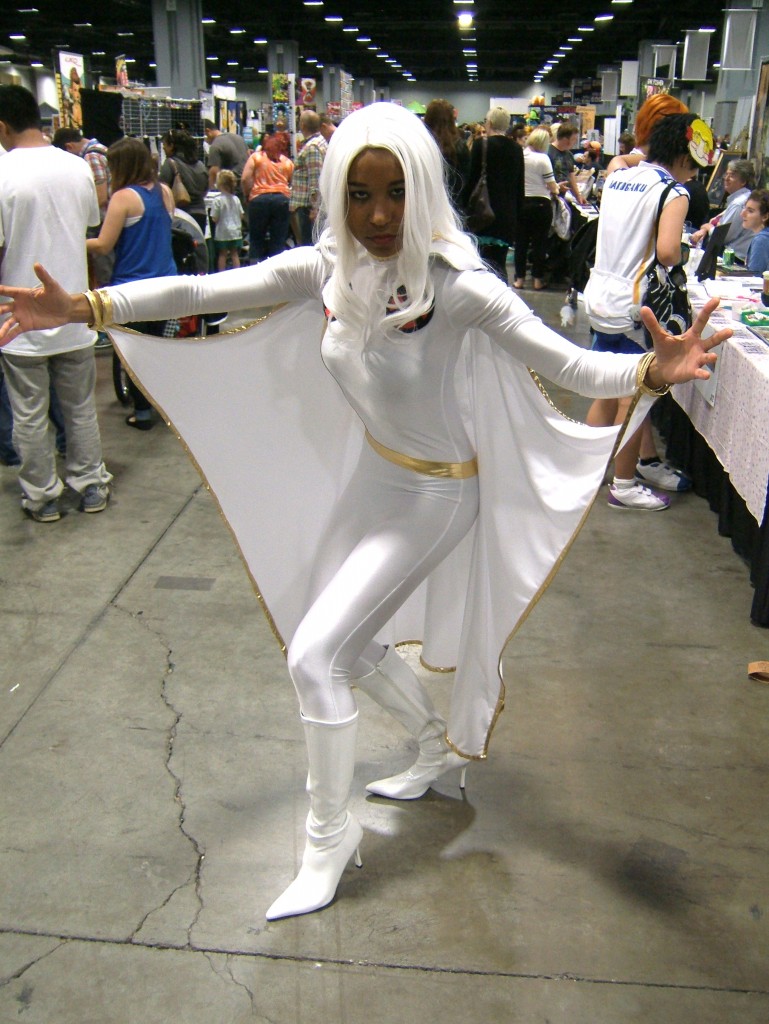 Pizazz: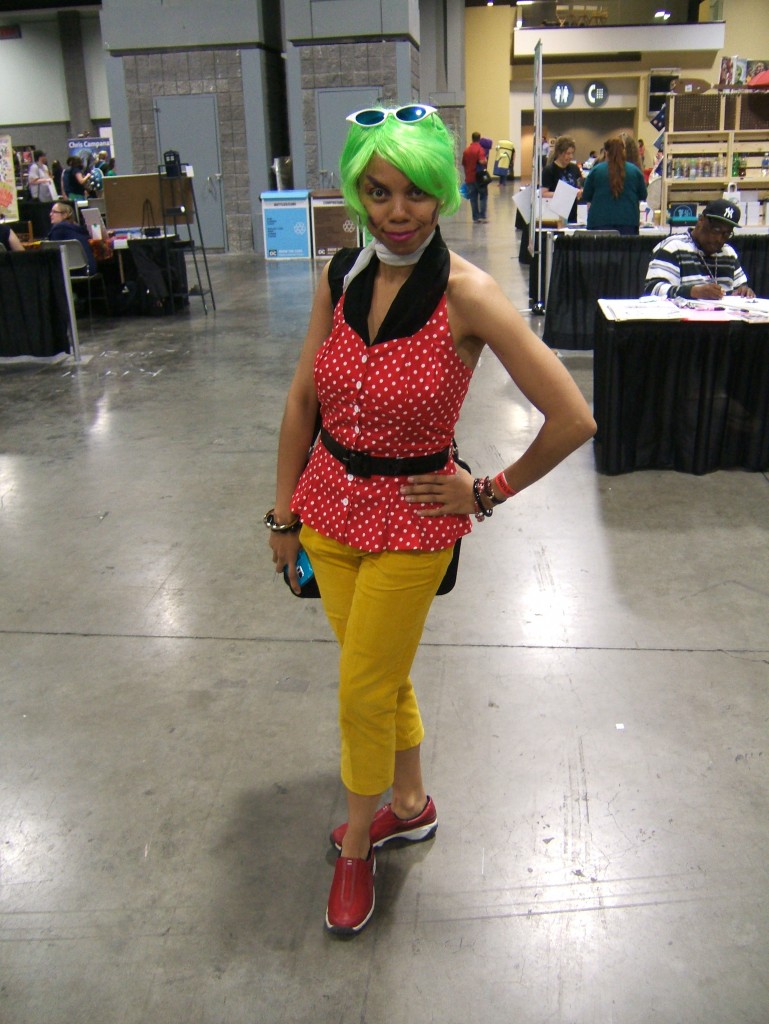 Yes, she is.
Me and Mario down by the schoolyard: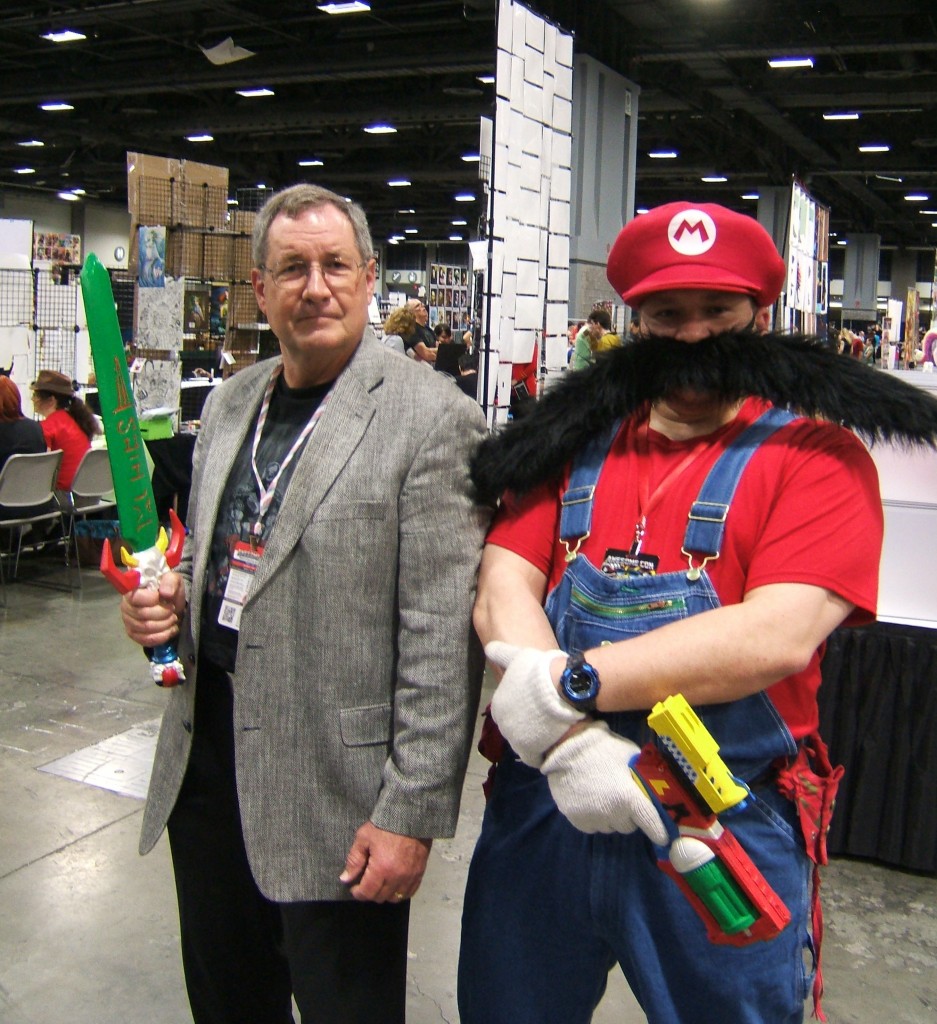 The Lizard: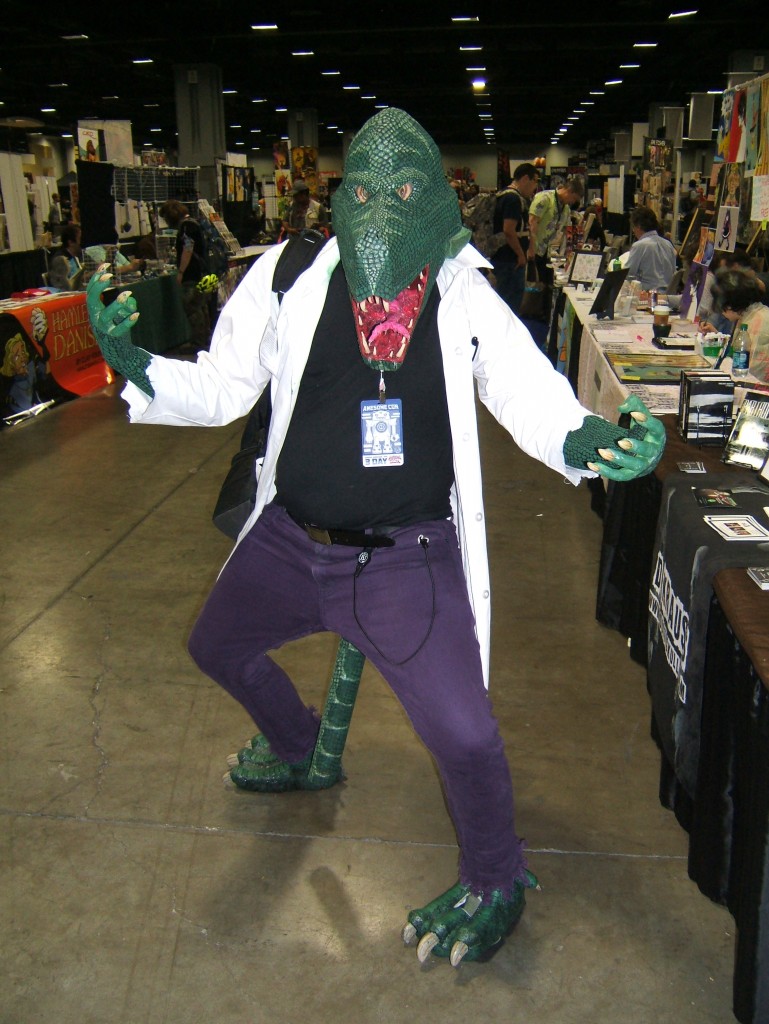 who became: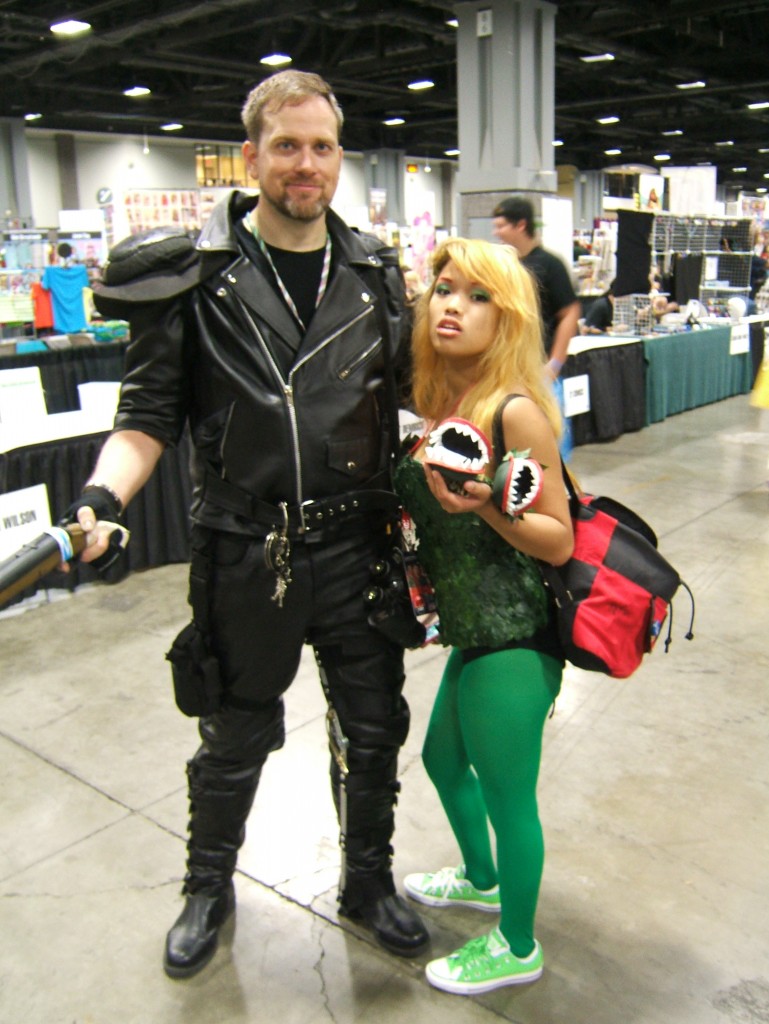 and then became:
Obviously, a chameleon.
Kids, eat your vegetables, And your brains: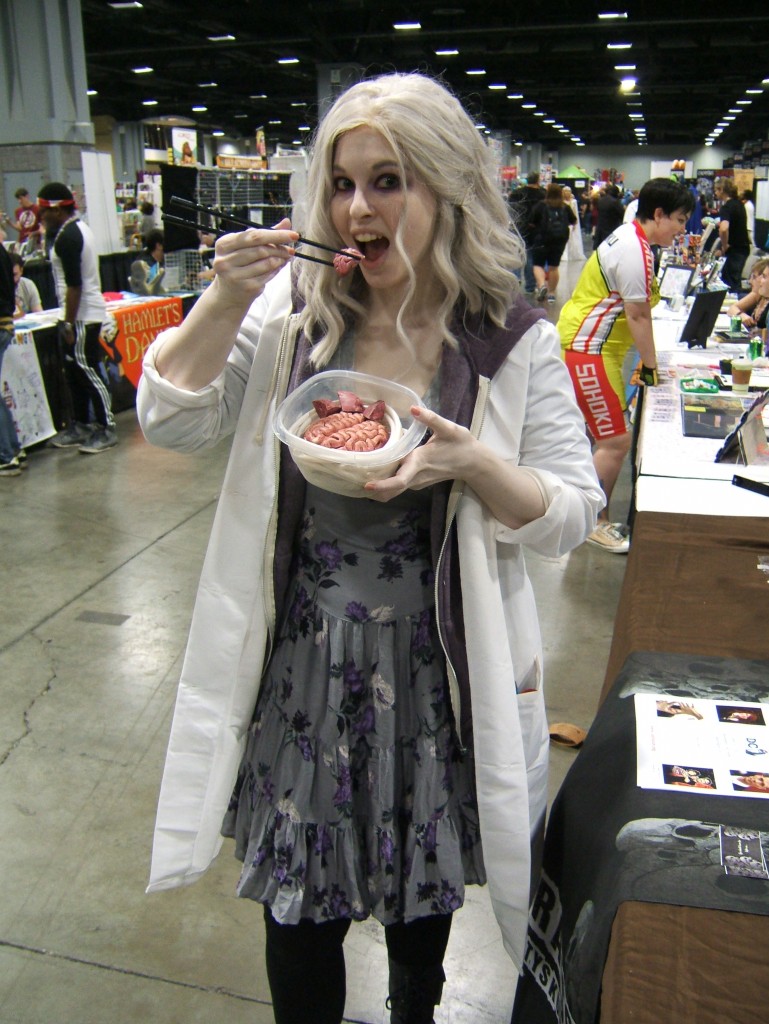 so you can grow up to be Ezio: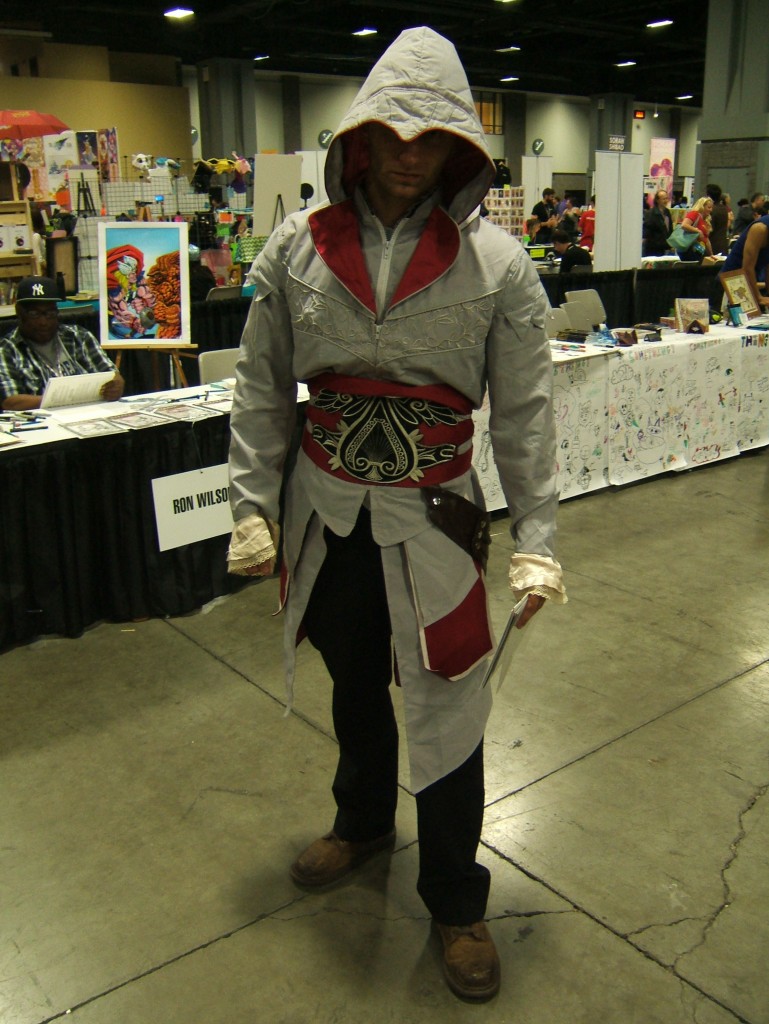 or a Space Marine: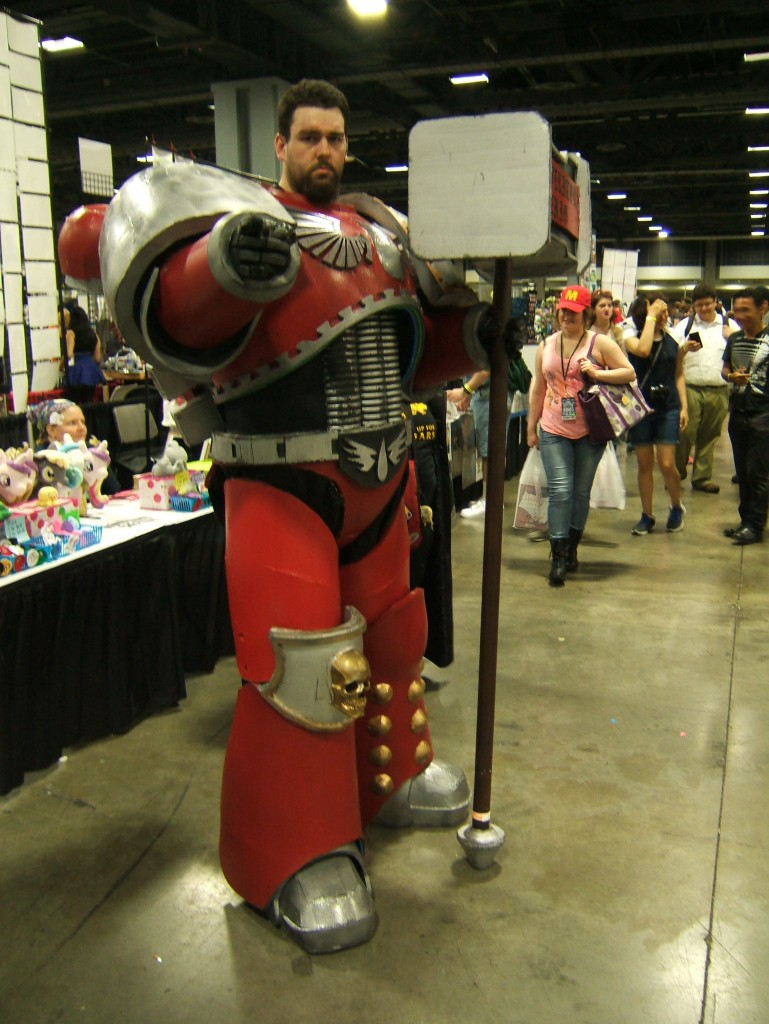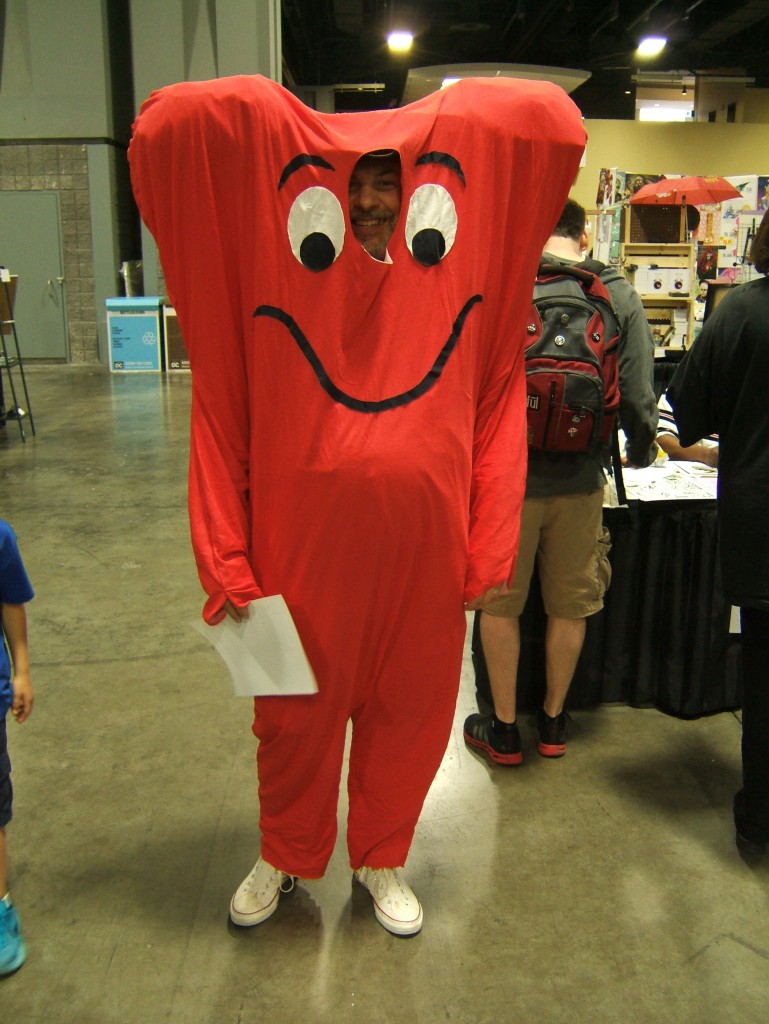 So, despite some weirdness: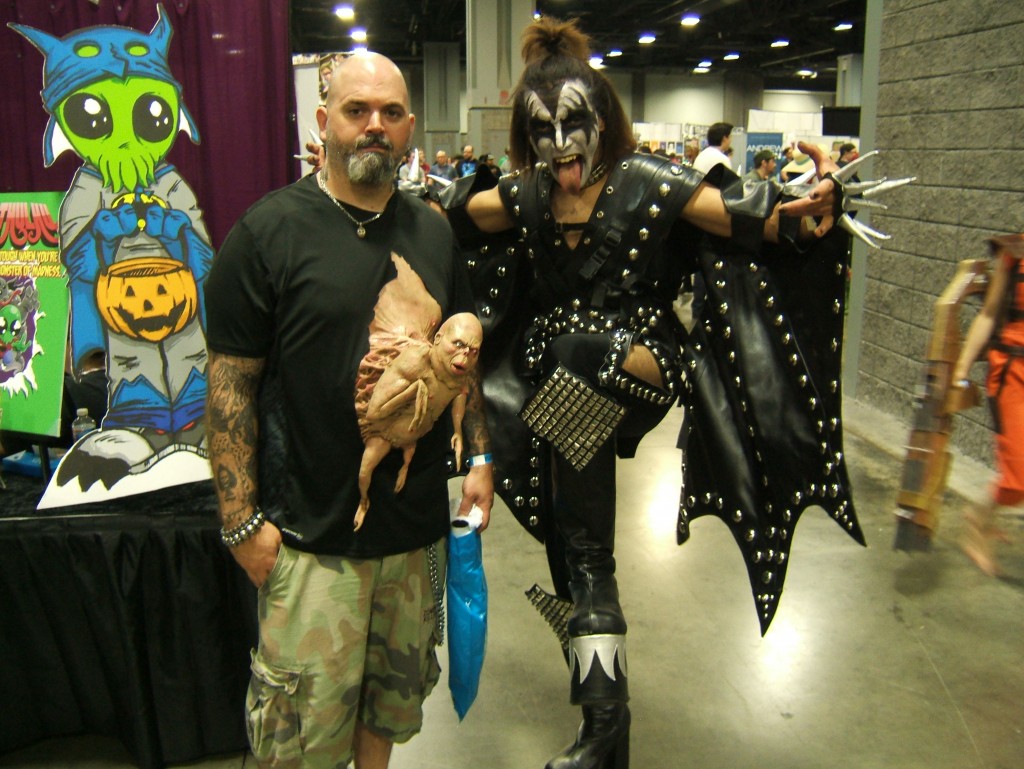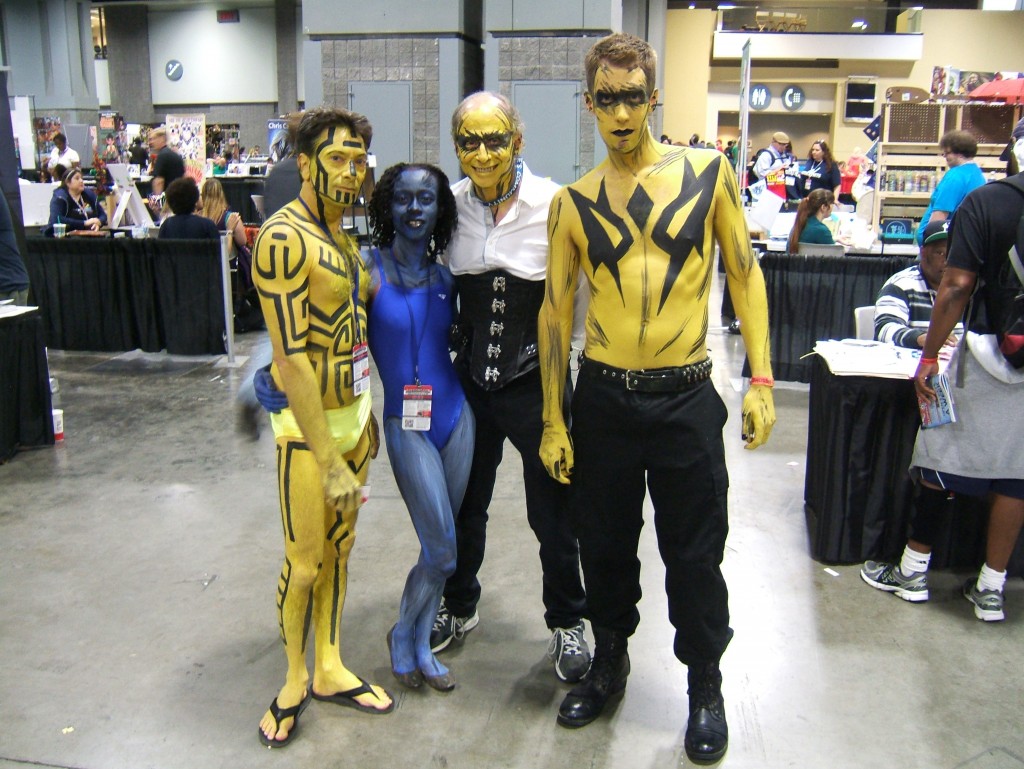 a great time was had. Even old enemies were reconciled: