Location: Archer City, TX
Creepiness: 3 stars
Coolness: 4 stars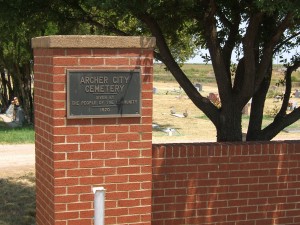 The location in Larry McMurtry's hometown gives this place a greater-than-average coolness factor, and being in the middle of a dead, dreary North Texas landscape makes it fairly creepy. I can imagine what it's like at night.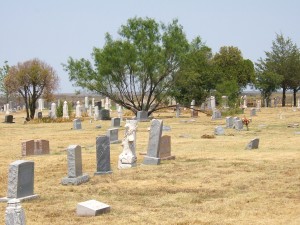 It was about 147 degrees Fahrenheit when I visited, and there were only a few shady spots:
I didn't want anything reaching up and grabbing my feet, so I stayed in the sun.  Here and there, a couple of green spots:
Bit odd.
There's a rather interesting caretaker: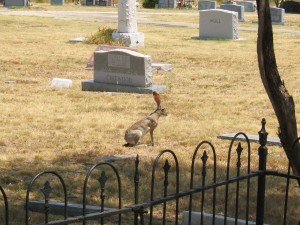 Some kind of demon, I'm pretty sure.
You would expect to find this: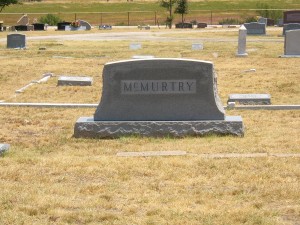 But, not this: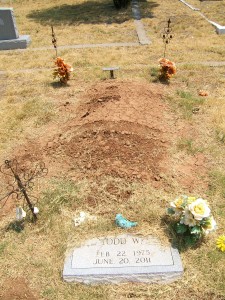 Todd Wayne McMurtry, 36 when he died. Man. Too young.
Stories: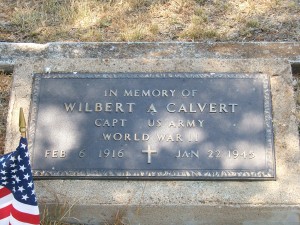 Captain Calvert was born during WWI, and died during WW2. Best I can figure out, this is him. He was part of the US 1st Corps on Luzon, RP, and died during the heavy fighting near Carmen and Rosario on Jan 22, 1945. It looks like he's actually buried in the RP, and this is just a memorial.
It appears one branch of the Duren family no longer exists:
These are children, including a set of twins, the stones shattered and forgotten. Sad. There's a W. W. Duren, possibly the twins' father, listed as one of the founding members of the Stonewall Jackson Camp, established in 1897 near Archer City, a place where Confederate veterans held reunions and swapped war stories. He would have had a few. W. W. Duren was a member of Company I, 4th Texas Infantry, Hood's Brigade.   He, also, was the County Clerk, and had an odd little dealing with Samuel Clemens.
Archer City still lays its war dead to rest: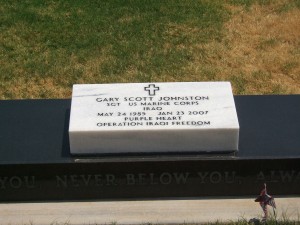 A small, stone slab, obviously homemade, set in the ground: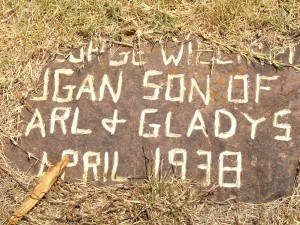 And, right next to it,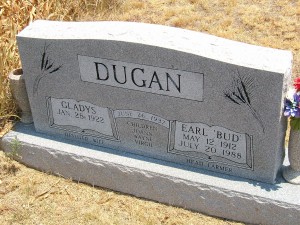 So the Dugans, married in 1937, losing a child in 1938, by 1988, had prospered enough to memorialize their lives together.
How things move.