Because central planners have decided that a proper Fourth of July celebration requires herding the peasants into some town square for face painting, 10ks, and cornhole tournaments (cornhole? Seriously?) while awaiting government-sanctioned firework displays, I decided to go do some real 'Merican stuff.
First, I went fishing. Got up at 0600 and went to the lake: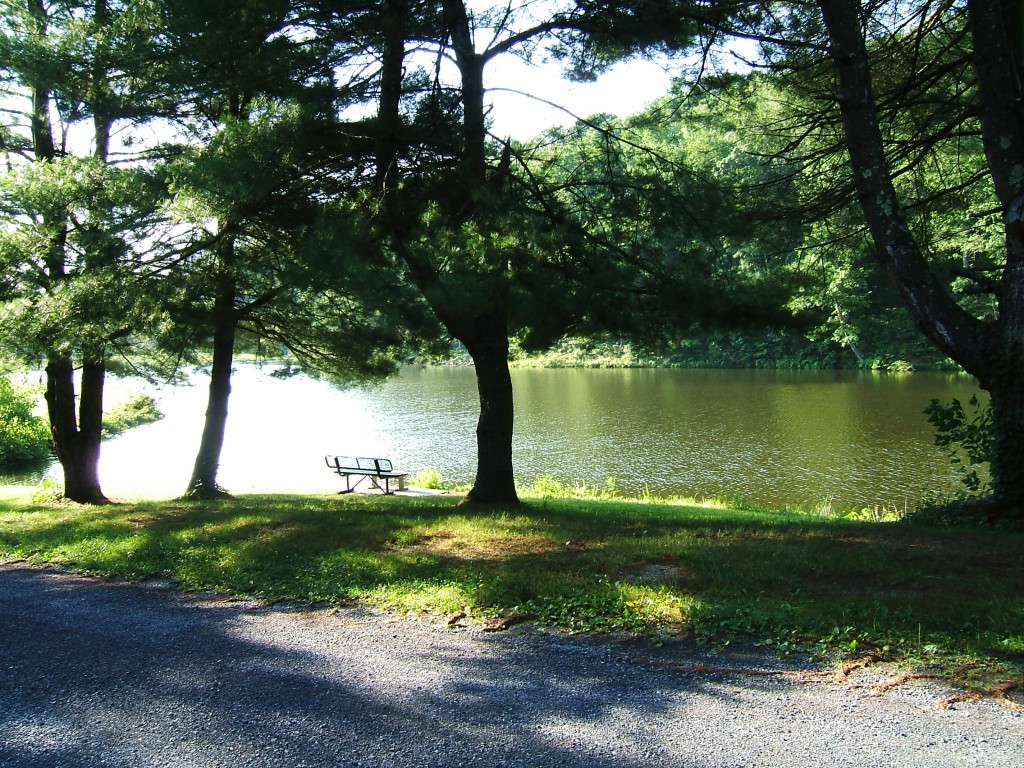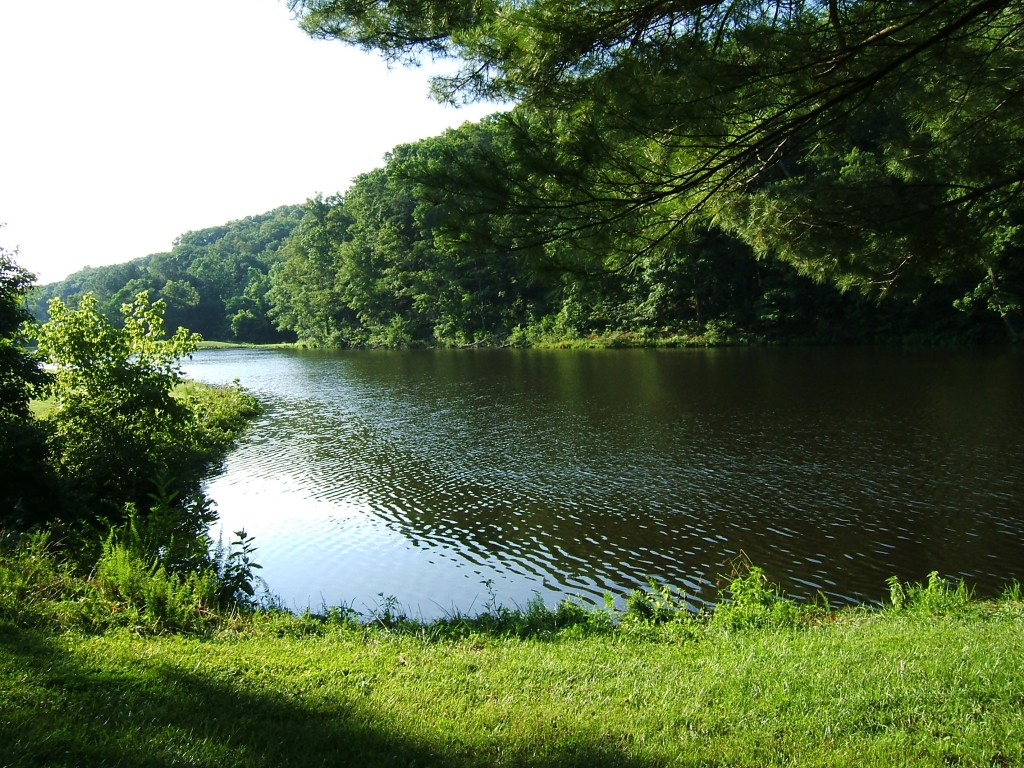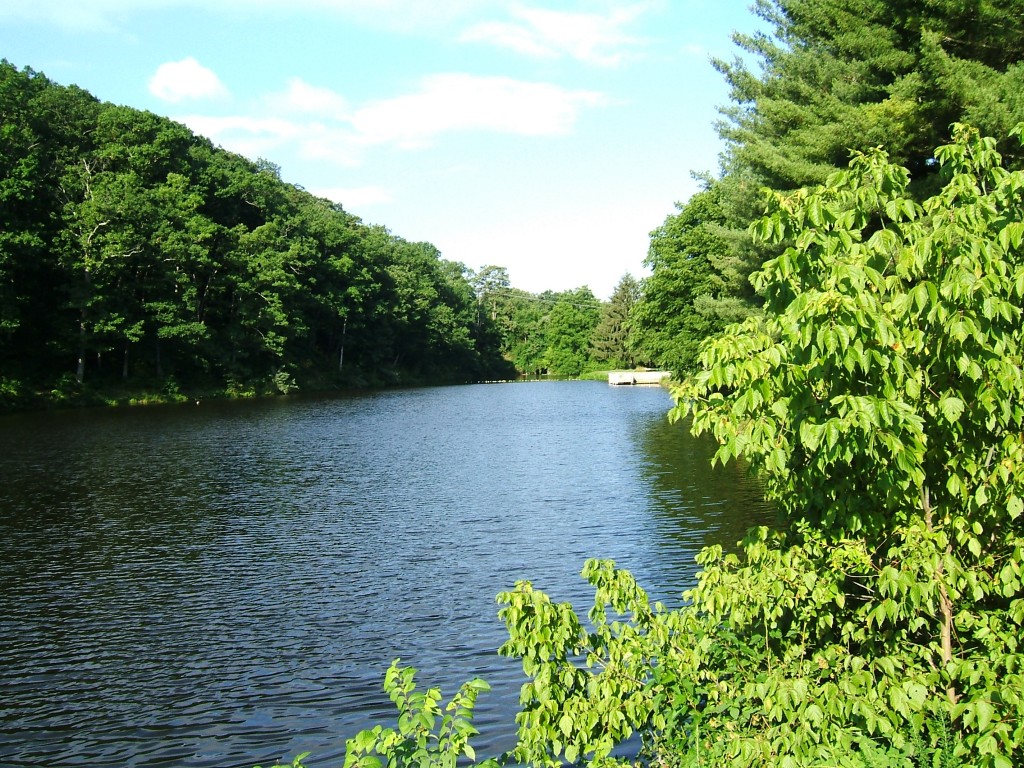 It was an unbelieveably beautiful morning, cool and breezy, courtesy of some nearby hurricane. The wind was a bit annoying because I was using my fly rod and a popper, hoping to entice a smallmouth out of its hidey-hole, and my best, unwinding, thing-of-beauty casts ended up about three feet from the bank. The only creature that showed any interest was a sunfish smaller than the popper I was using. Since it couldn't swallow the bait, it decided to beat it into submission, and, while that was amusing, there was no sport in it, so on to the range: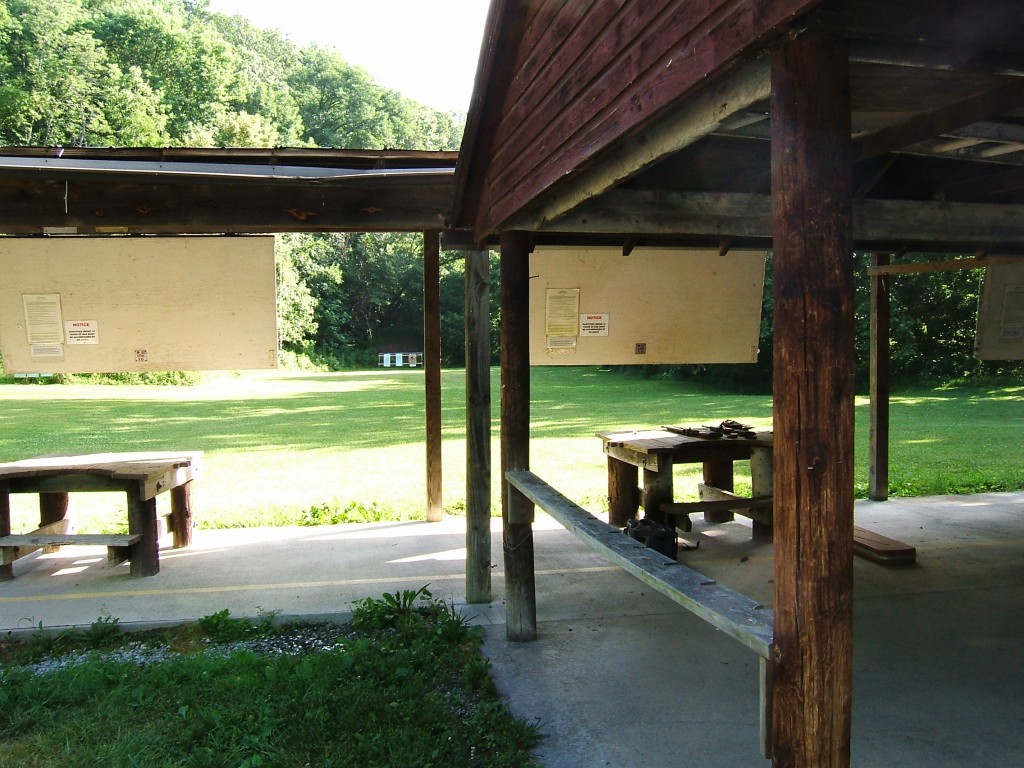 to shoot these: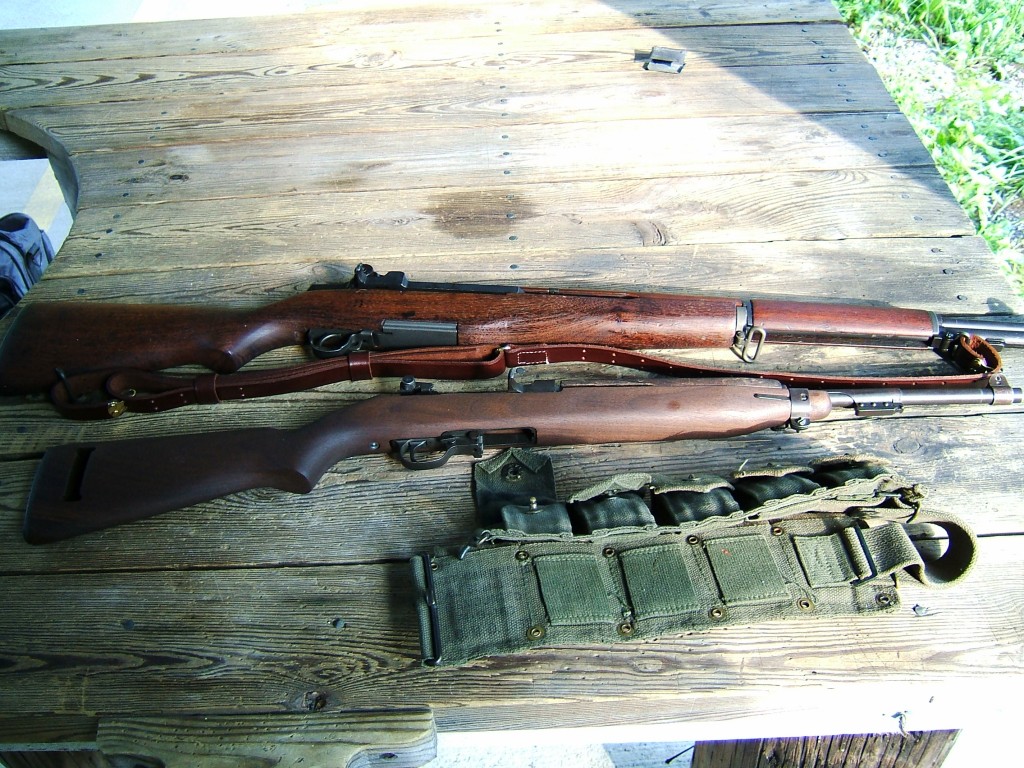 M1, and M1 Carbine. War tested, mother approved.
(I'm not allowed to have a firecracker or a pop-bottle rocket, but no problem with these. Man, who let these people take over?)
The rifle target was 100 yards downrange: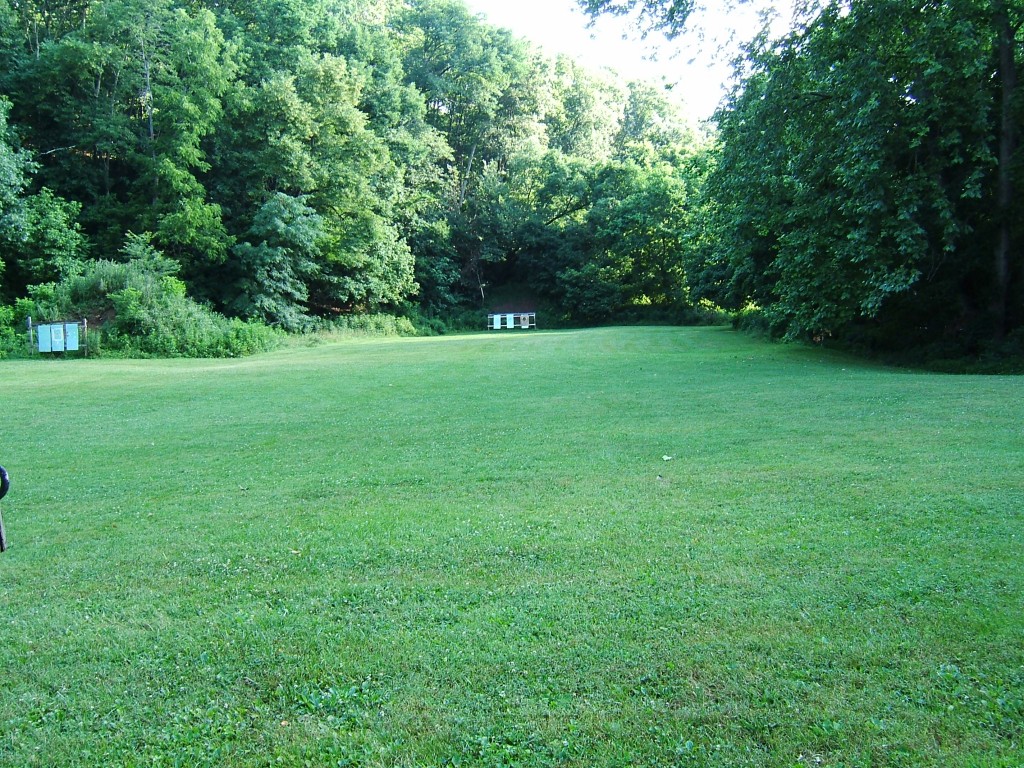 which is unfortunate, because I can only see about 50 yards these days, so this was my first effort: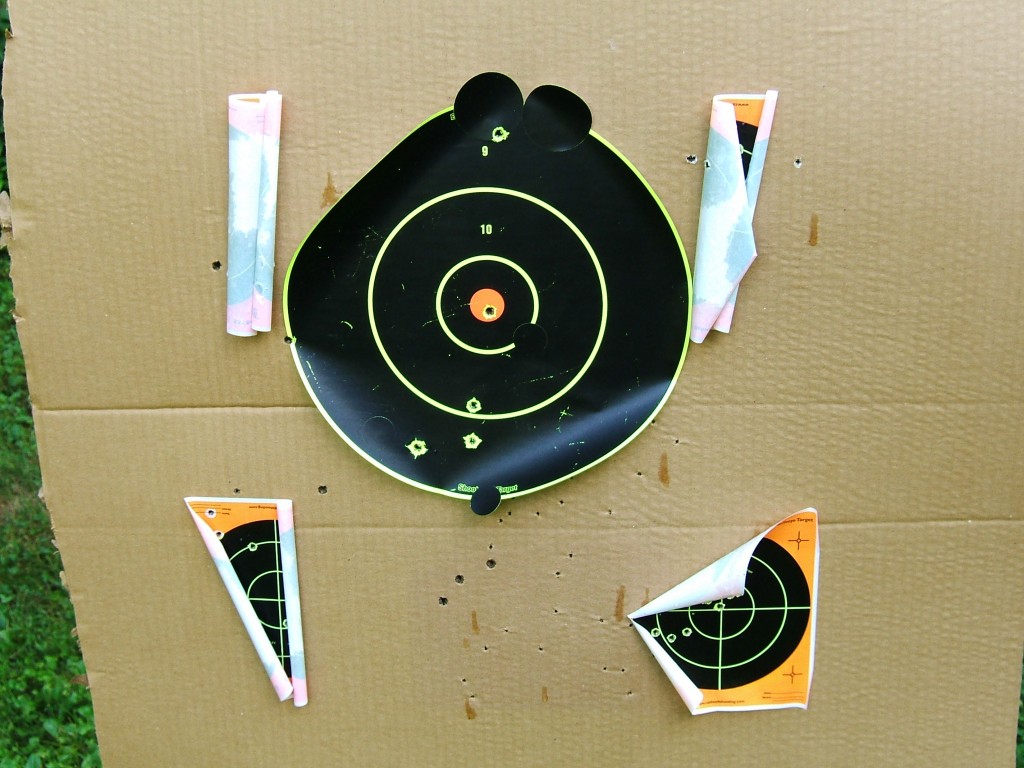 Shooting a little low, I think.
This was the final result, both 30.06 and 30-30: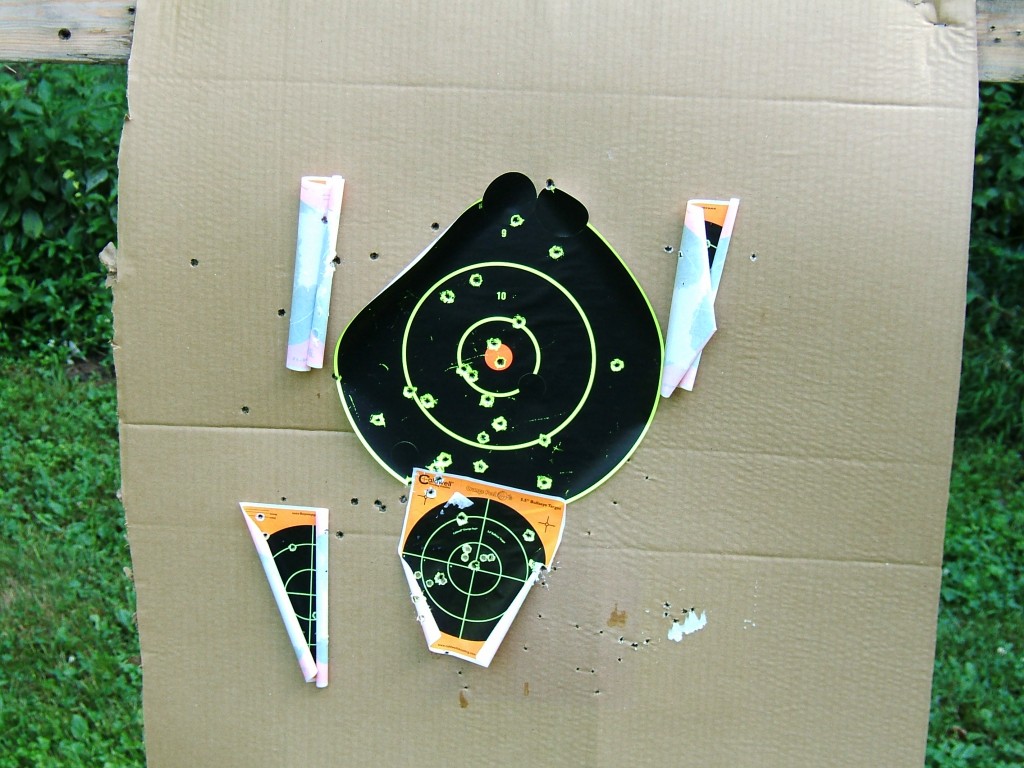 Meh. I'll get most of the zombies when they swarm my position, but not all of them.
Course, then I went to the 15-yard target and employed my .357 Mag Revolver, 2-shot drills: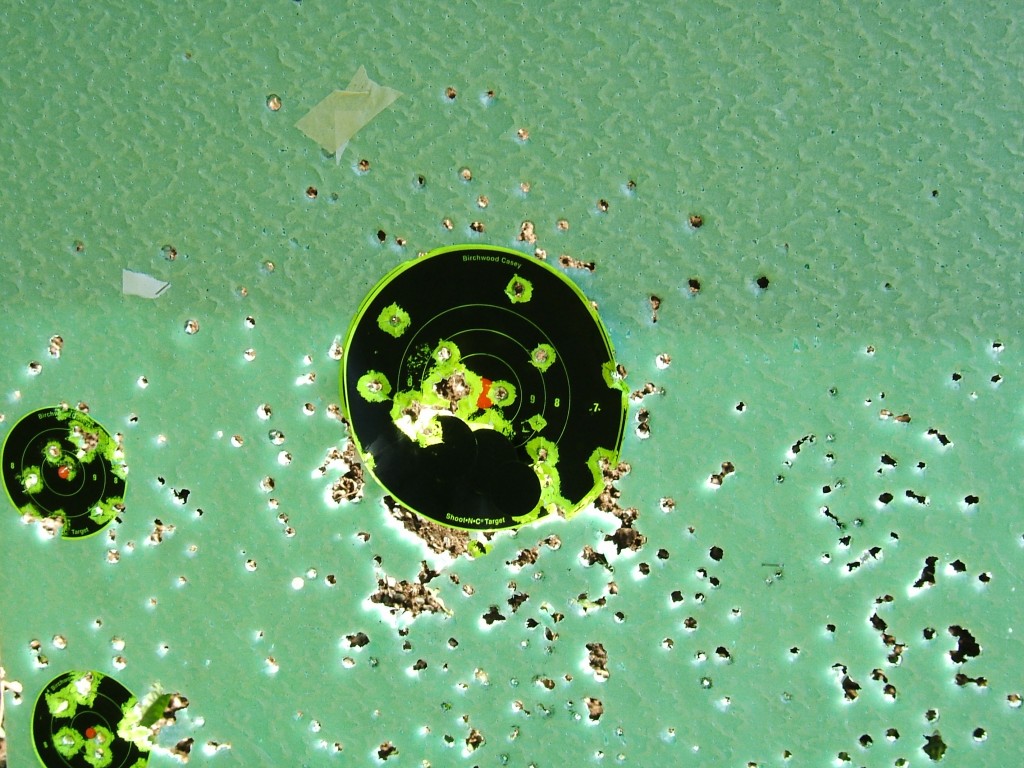 Blow the smoke off the barrel, holster.
Later today, I'm going to a ball game and then fire up the grill and then sit on my deck with all the torches lit and listen to the far off thunder of EPA-approved fireworks entertaining the masses while I count myself most fortunate to be a naturalized citizen of the only country ever founded with the basic premise that the individual is more important than the group, the natural law trumps the statutory, and government, even at its most sincere and efficient, is, at best, an annoying, grubby, intrusion in our lives, and should be severely limited.
Hear that, central planners?