Right smack dab in the middle of Winchester, VA is this lovely place: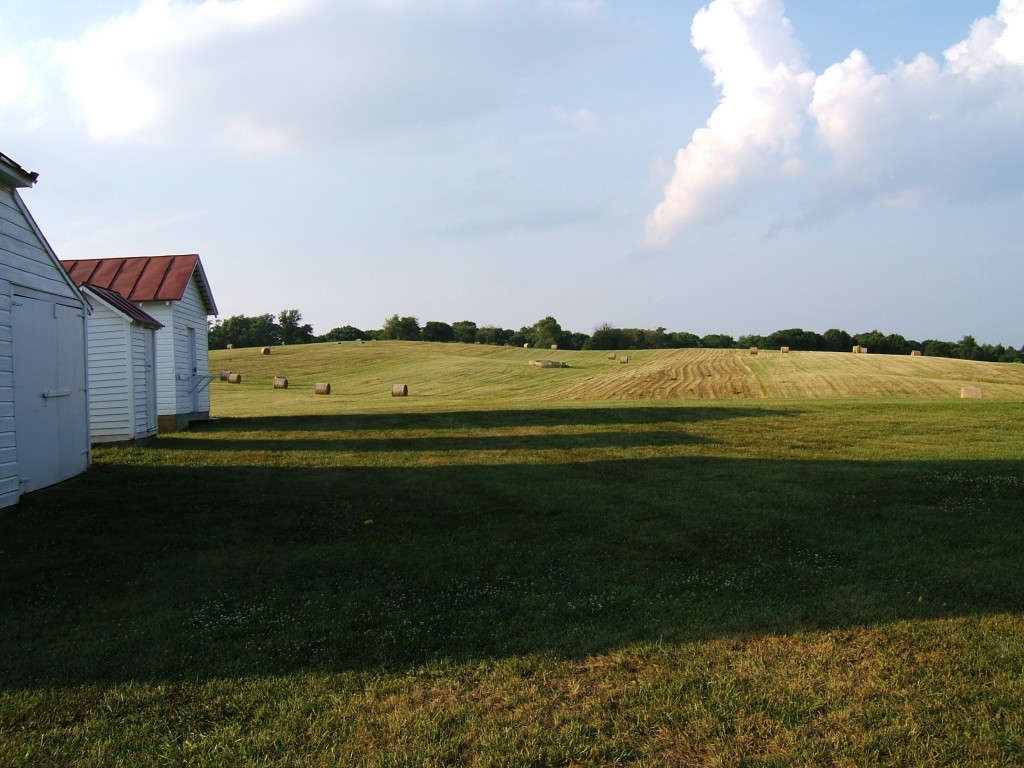 The Kernstown Battlefield, where two, count 'em, two separate battles were fought during the Civil War. Can you blame 'em? It's a lovely place to run around and shoot at each other: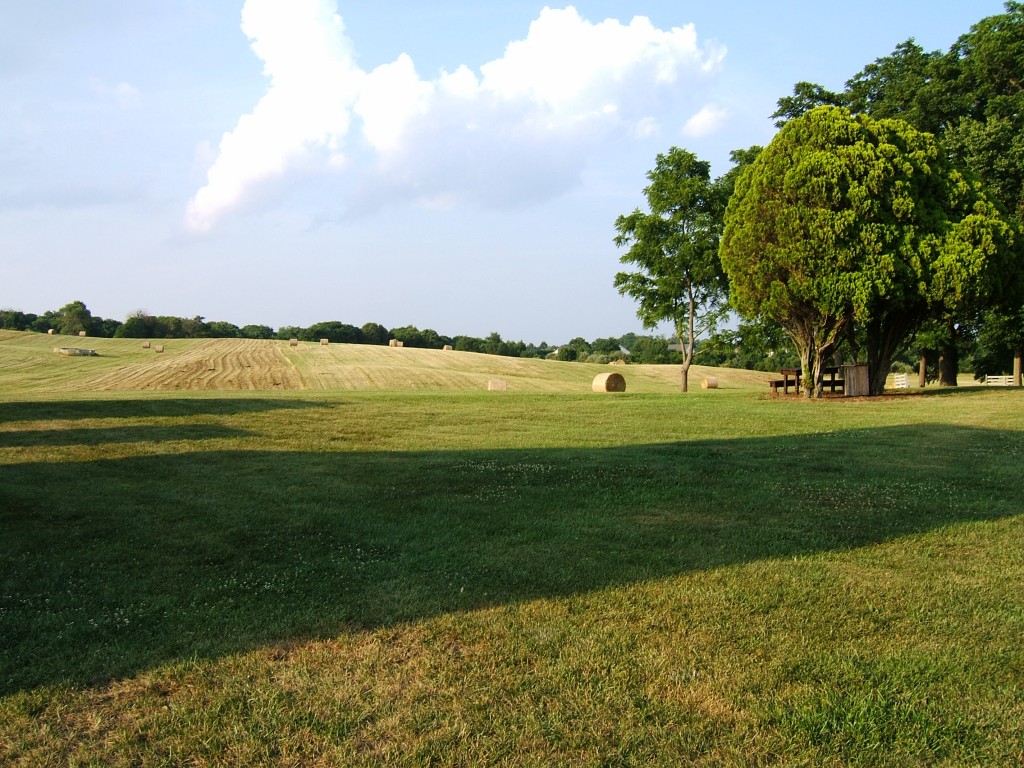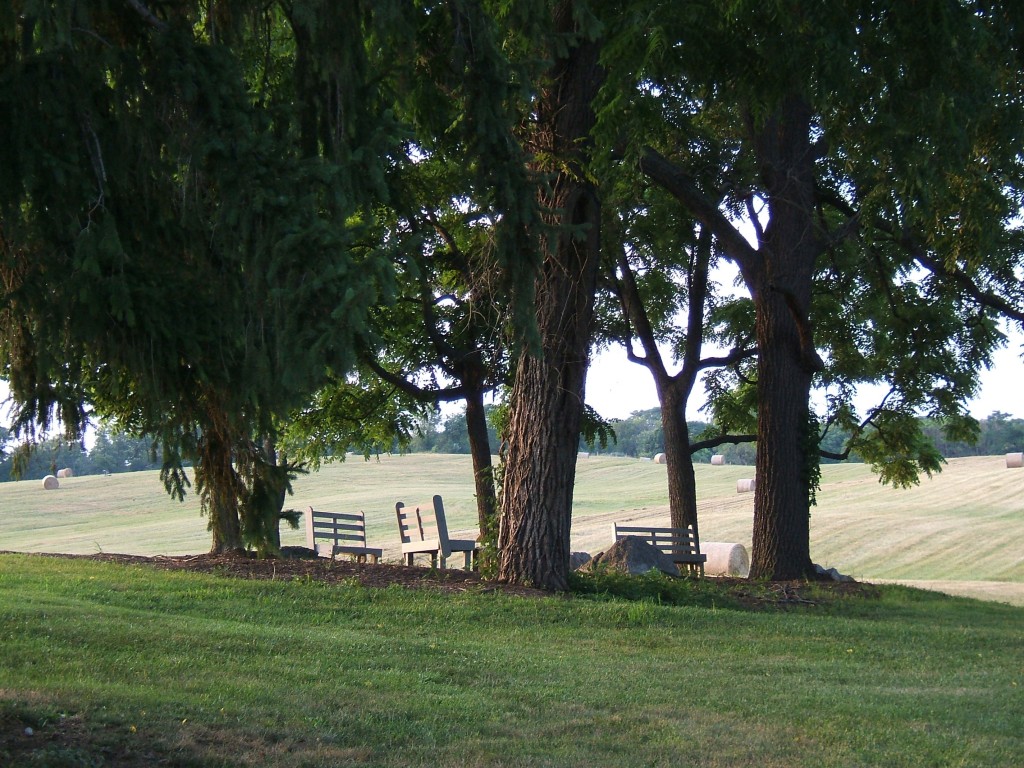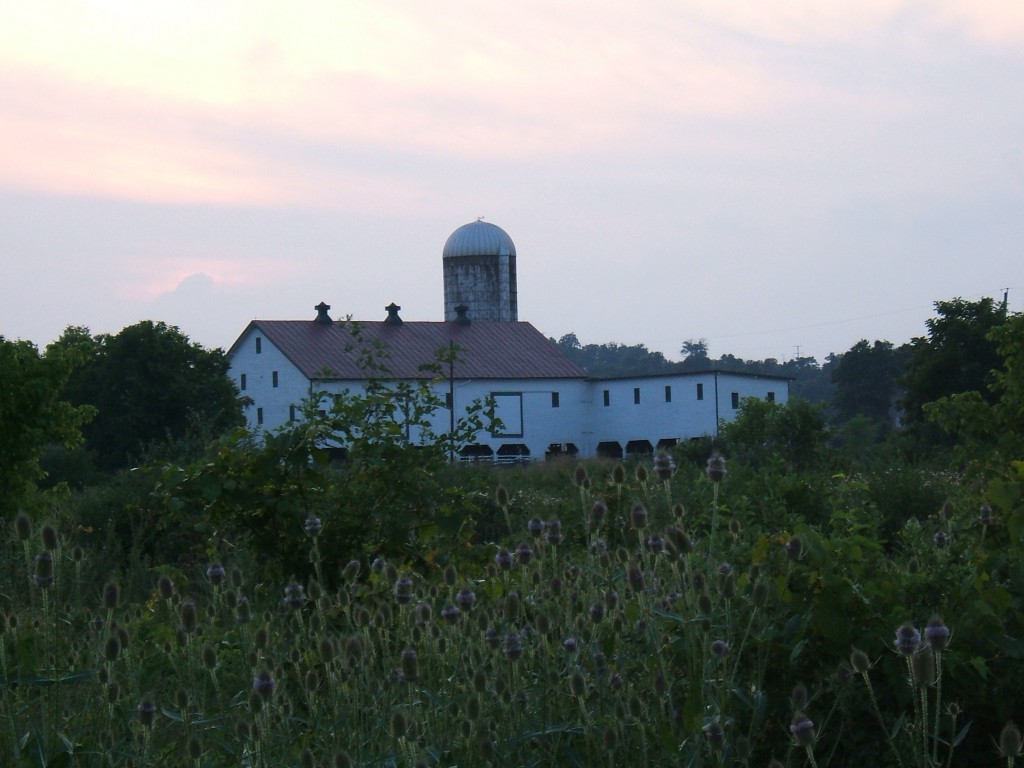 I'm surprised it's still there, given the penchant of the City Council to bulldoze tree lined properties. By the way, here's how things look back at my house: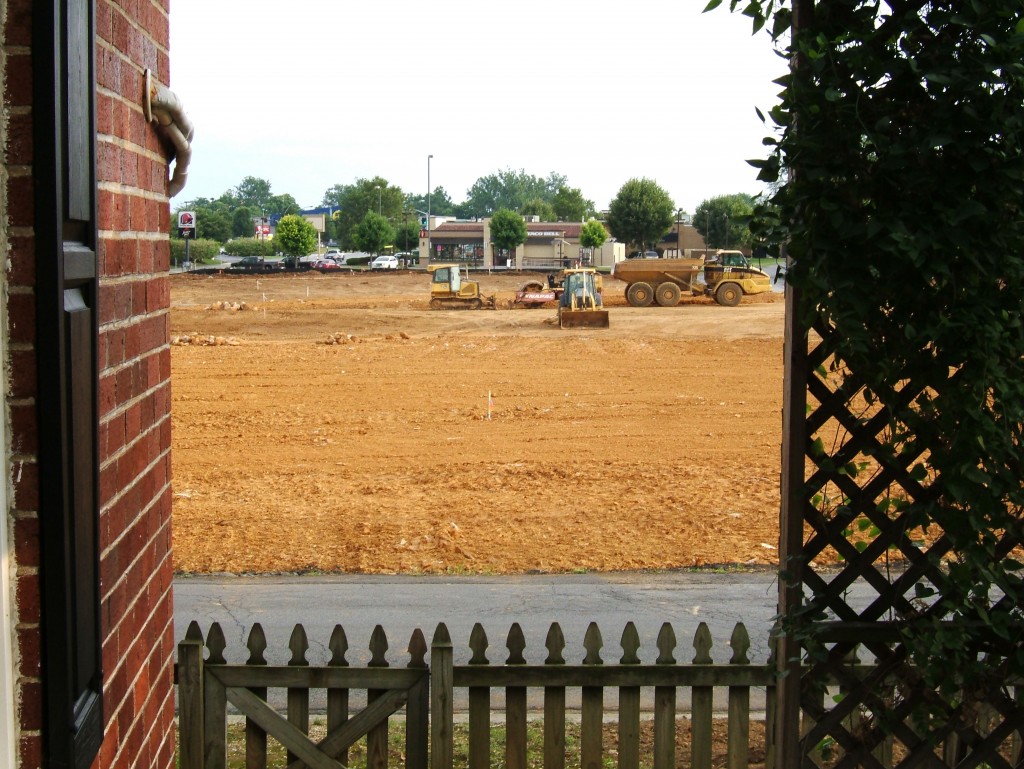 On the battlefield is the Pritchard House: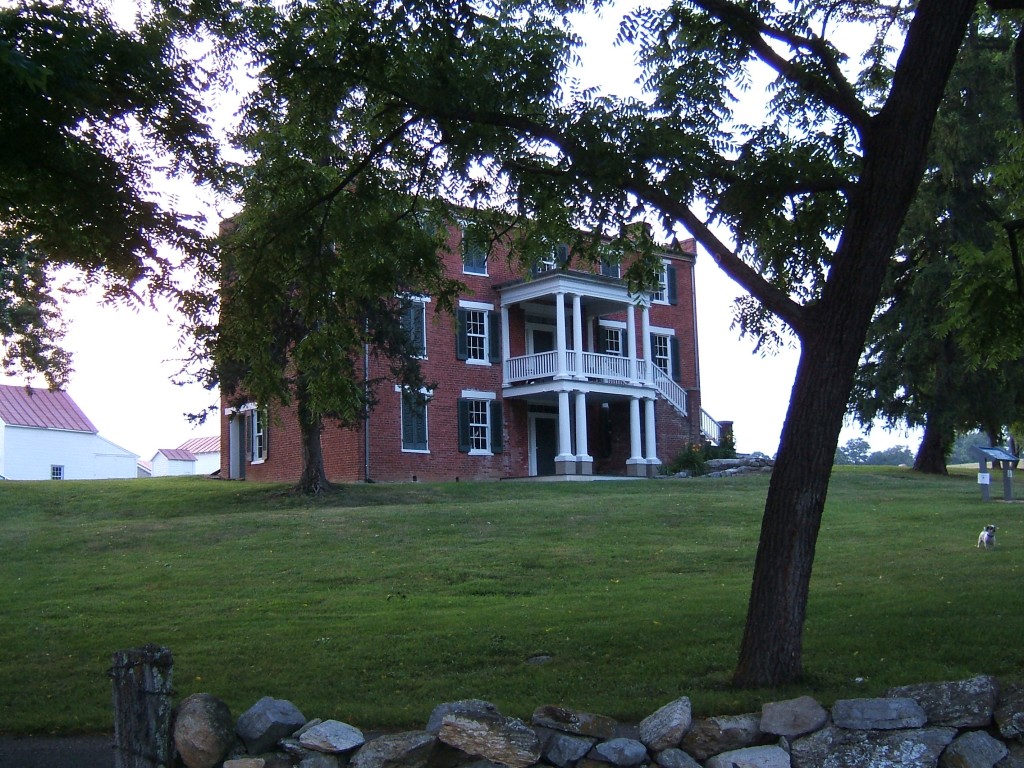 or, at least, what's left of it: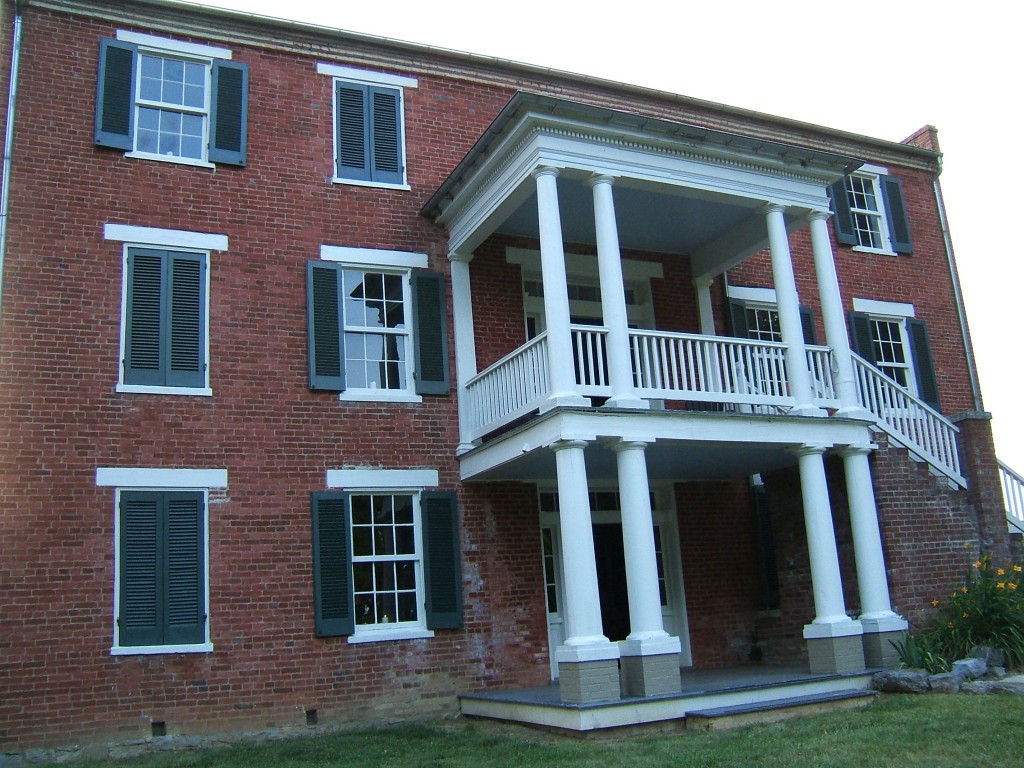 The docents assured me it is haunted. I can understand why. The Pritchards were Quakers; Mrs. Pritchard was from New Jersey and a Union sympathizer, while Mr. Pritchard sided with the Confederacy. But, being Quakers, they did not participate in the fighting. They and their children lived on the farm during the war, hiding in the basement during the battles because there was some kind of rule that neither Army would commandeer your house if you stayed there while soldiers were busily running around your yard trying to kill each other (of course, there were exceptions made in other times and locales). Made for some interesting moments, I'm sure.
When the battles were over, the Pritchards brought wounded from both sides into their house and nursed them, including a very popular Union officer named Colonel Mulligan, who was shot at the stone wall right out front.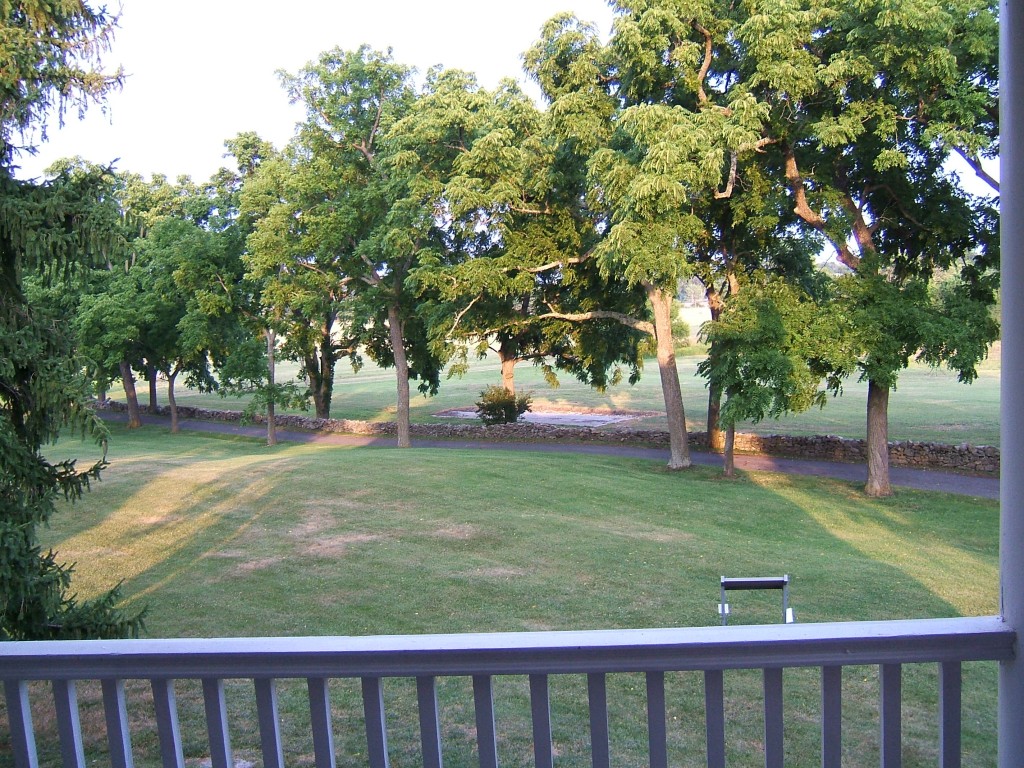 Despite the Pritchard's care, Col Mulligan died in the parlor, one day before his wife could get there to take him home.
This is Mr. Pritchard's office: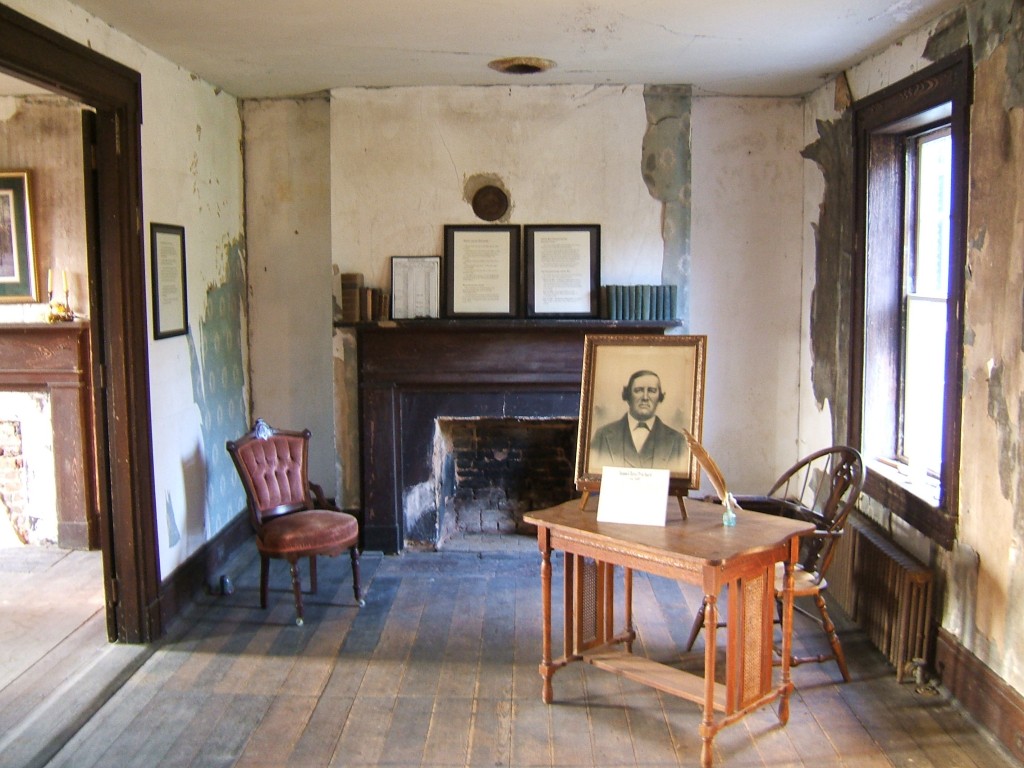 That's original wallpaper still clinging here and there, and original stain on the floor.
The parlor: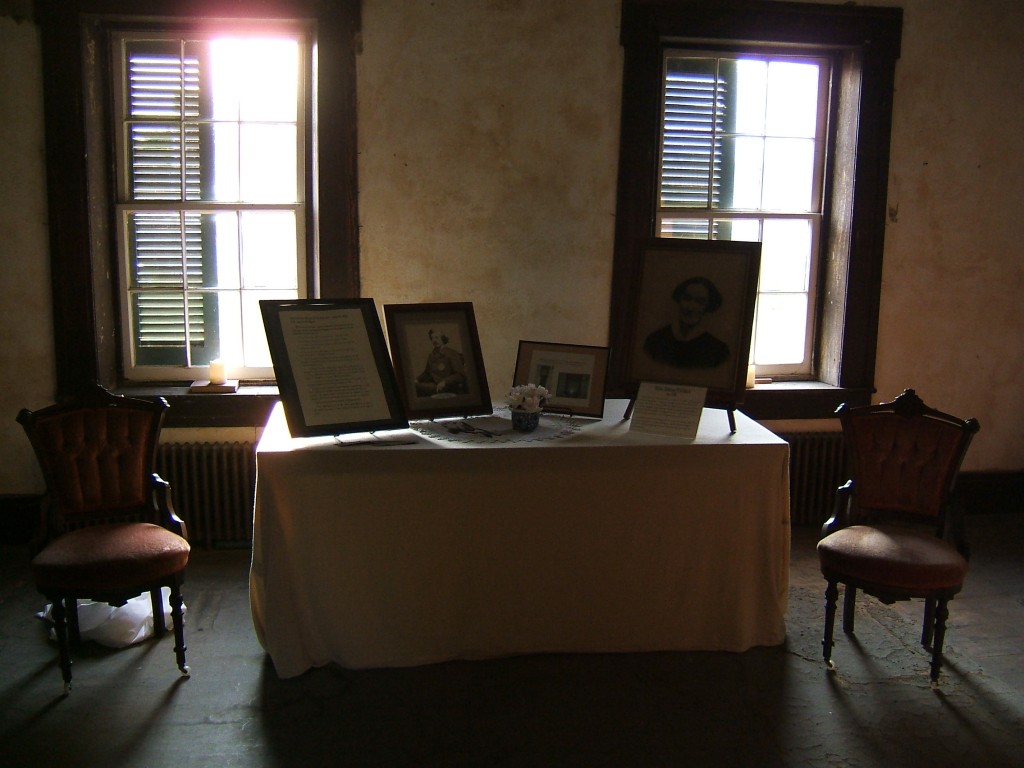 That's Col Mulligan on the left, Mrs. Pritchard on the right.
This sketch was made a couple of days before Col Mulligan died: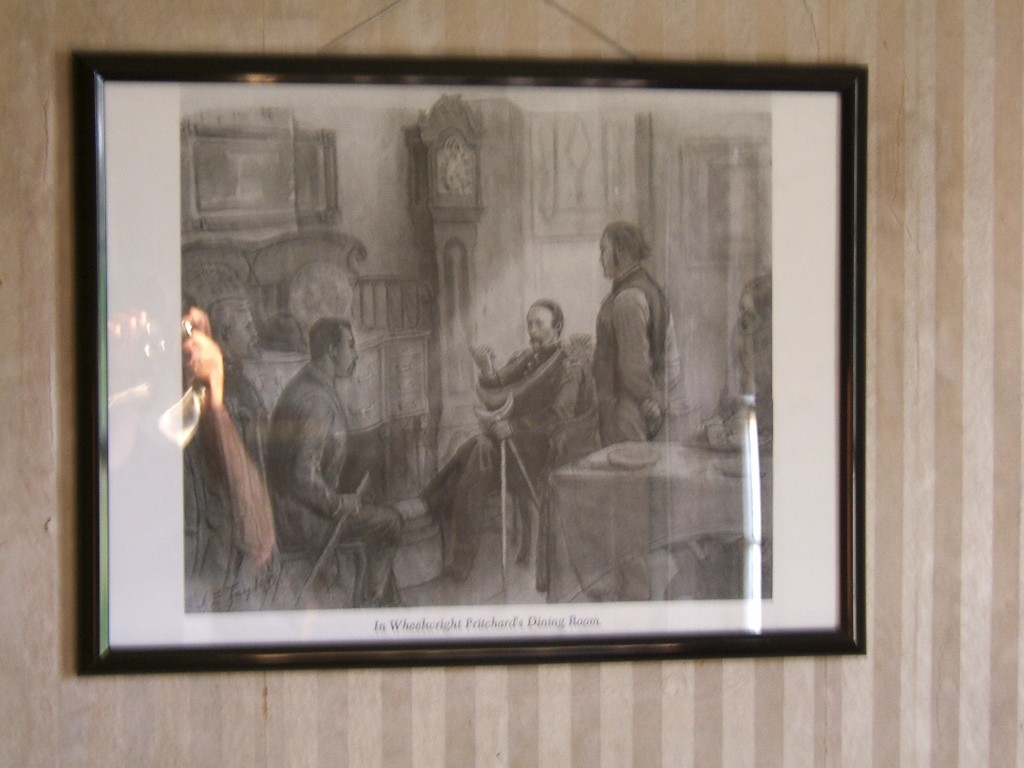 Ignore the idiot with the camera on the left. Look on the right: can you see Mrs. Pritchard? Take a good look, because that's the last of her.
Mr. Pritchard had taken a loan against the house before the war started and, although a very successful wheelwright and distiller, all of his tools and equipment were "liberated" by Union forces, leaving the family destitute. Mr. Pritchard filed for compensation, and several Union officers, including General Crook of later Indian Wars fame, testified on his behalf. One week before the court made its decision, Mr. Pritchard died of a heart attack while walking along Hogue Creek, past the stone wall. He never found out his claim was denied and his entire property sold to a bidder. His two sons, 11 and 12, were apprenticed to teach the new owner how to distill whiskey (I hear social workers fainting all over America right now). Mrs. Pritchard was allowed to remove from the house only the things she brought into the marriage. She even had to buy her sons' beds, so they'd have a place to sleep when done distilling.
And, then, she disappeared. She moved to either Kernstown or Stephens City, but no one knows where, and there is no record of her since. Just gone.
I find that heartbreaking.