Somewhat of a bust. First, I didn't do my usual elaborate pumpkin, but this, instead: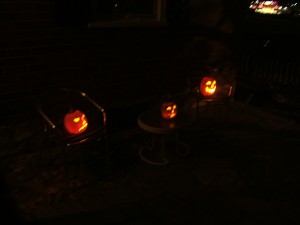 Meh. Although, I grew the pumpkins mesself.  Yeppur. Right in the back yard.
I didn't dress up, either, like I did last year: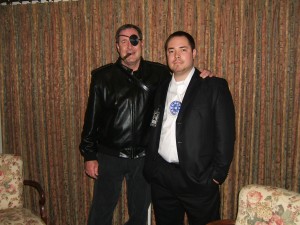 That's me as Nick Fury, the real Nick Fury. Tony Stark is standing next to me.
But, nothing this year, although a S.H.I.E.L.D. agent showed up: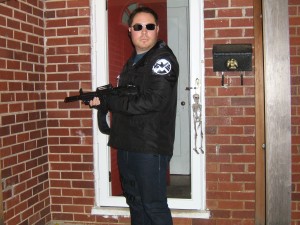 Last year, we had forty kids clean us out of candy. This year? Three:
A Cowardly Lion, Princess Merida, and a vampire. That's it. And here I've got the perfect neighborhood for trick-or-treating:
You can almost hear Jamie Lee Curtis screaming in the distance, can't ya? But nobody came.
Even Gracie the Wander Cat was unimpressed: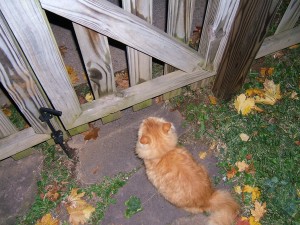 Oh well. Maybe next year.