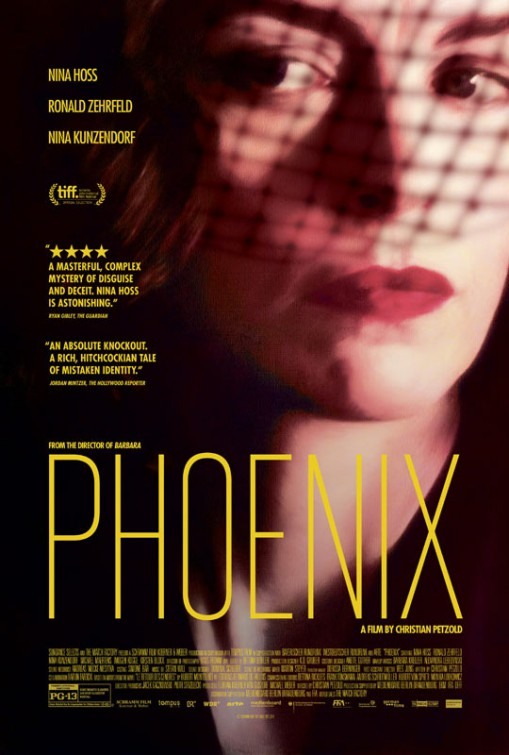 I survived Lost Weekend IV. Not many did. It was grueling: 18 movies over a three.2 day period. Figure hour forty-five, give or take, each, comes out to be 28, 29 hours of movies over a 72 hour period. It's like going to a party on Friday night and getting home sometime around 4:00 am Sunday. Yeah, I know, that describes some of y'all's normal weekends, but I'm old. And all I had was coffee to sustain me. And peanuts.
The rest of the movies:
1. 1001 Grams. Apparently there are groups of scientists around the world who take their kilos seriously. This is a story about one of them, a Norwegian ice princess whose life is slipping away, one gram at a time.
2. Queen of Earth. Put two crazy, vindictive, envious, and self-destructive women together in a lakeside cabin for the summer, and you get this movie. Actually pretty chilling, and extremely well written.
3. The Winding Stream. A documentary about the Carter family, who pretty much started country music. On Mexican radio.
4. The Keeping Room. This was billed as a feminist Western, but it's not: it's a monster movie. Trust me on this. Really liked it, but the ending was a little strange. I don't see how Confederate uniforms are going to help in this situation.
5. Meru. I don't get mountain climbing, so this documentary left me somewhat cold (ha. ha. ha.). It was beautifully shot and quite exciting, especially an avalanche that no one should have survived (but did,) still…you guys ever heard of helicopters?
6. Me and Earl and the Dying Girl. I was somewhat dreading this one because of The Fault in our Stars, but Me and Earl is light years above and beyond Fault. Wait until you see A Sockwork Orange.
7. Turbo Kid. This movie is fun. Complete and utter silly over-the-top 80's style scifi with some of the best eviscerations on film. Grab your gnomesticks and let's go.
8. The Prophet. Wonderful animation, great music, but it needed a grenade launched at it. What a load of fatuous crap. I'm pretty certain the Democrat National Committee wrote the script. And if there is any kid deserving of a public caning, it's Seagull Girl.
9. Finders Keepers. Movies like this is why you need a film club, because there is no way in hell that I would have watched this documentary about a dismembered leg on my own. But, boy, am I glad they showed it. It was outstanding, filled with f*uckery and shenanigans, and you have to watch it. You just do. Any faith you have in humanity will be quickly dispersed. I have now added two more towns to my "Must be Nuked" list.
10. Manhattan Shorts. These films are the finalists selected for the Manhattan Short Film Festival. They were all pretty good, except for Sundown, which made no sense to me at all. The best was Bis Gleisch, a German film about two old people watching the world go by their windows.
11. Mojave. A thriller, but you really don't care who kills who.
12. Phoenix. A standout. The best movie of the weekend and one that should win Best Foreign Film. It has the most perfect ending I have seen in years.
13. Cooties. Film Club's nomination for the next quote-along movie. Nap time, mofos.
14. Amy. I was never an Amy Winehouse fan, and this documentary made me even less of one. I have a rather cold and unsympathetic view of successful, talented people who blithely self-destruct. Despite the strenuous efforts of the filmmakers, ain't no one's fault but hers.
15. A Hard Day. What a crazy-ass movie, with one of the best fight scenes ever filmed. Ya know, it's just easier to be an honest cop. It just is.
16. People Places Things. This, by contrast, has the worst fight scene ever filmed, but deliberately so and you're supposed to laugh. You're supposed to. If you want to see all the best parts of this movie, just watch the trailer. I think a subtitle could be: The First World Problems of Weak-Assed People Who Never Really Did Anything Except Annoy Each Other, with Cute Kids.
17. The End of the Tour. Basically a tongue bath between writers because you know, writers, they're so introspective and tortured and reflecting on things and brilliant and tortured (did I say tortured already?) and if you could all just understand us. Them, I mean. Great dialogue, but you expect that.
A deep, reverent bow of thanks to our leader, Andy Gyurisin, a force of nature who should be harnessed to power plants throughout the country. The lights would never go out.