So, I'm relaxing in the house the other evening when there's a knock at the door. I answer: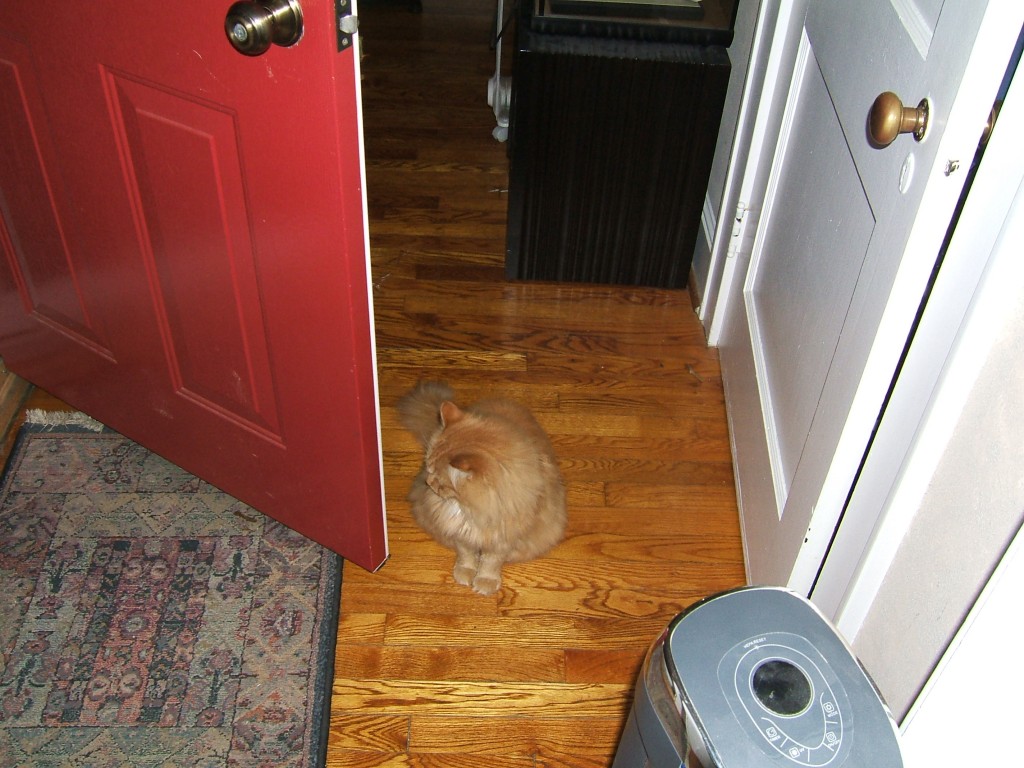 and I can't believe it. It's Russell: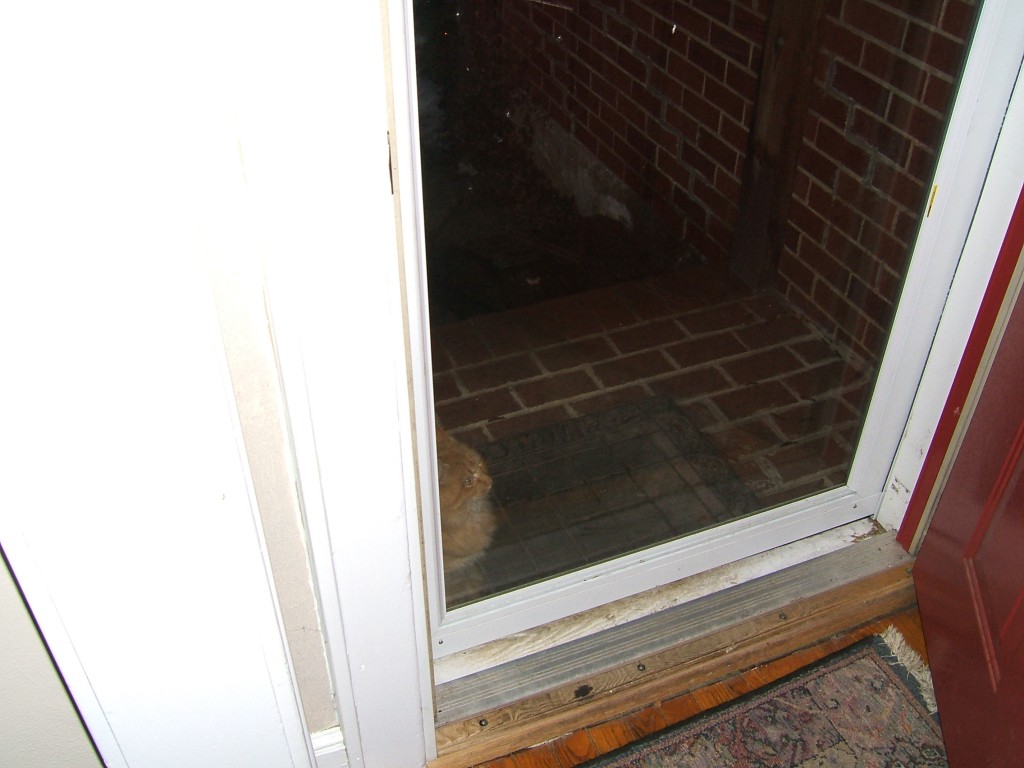 Russell!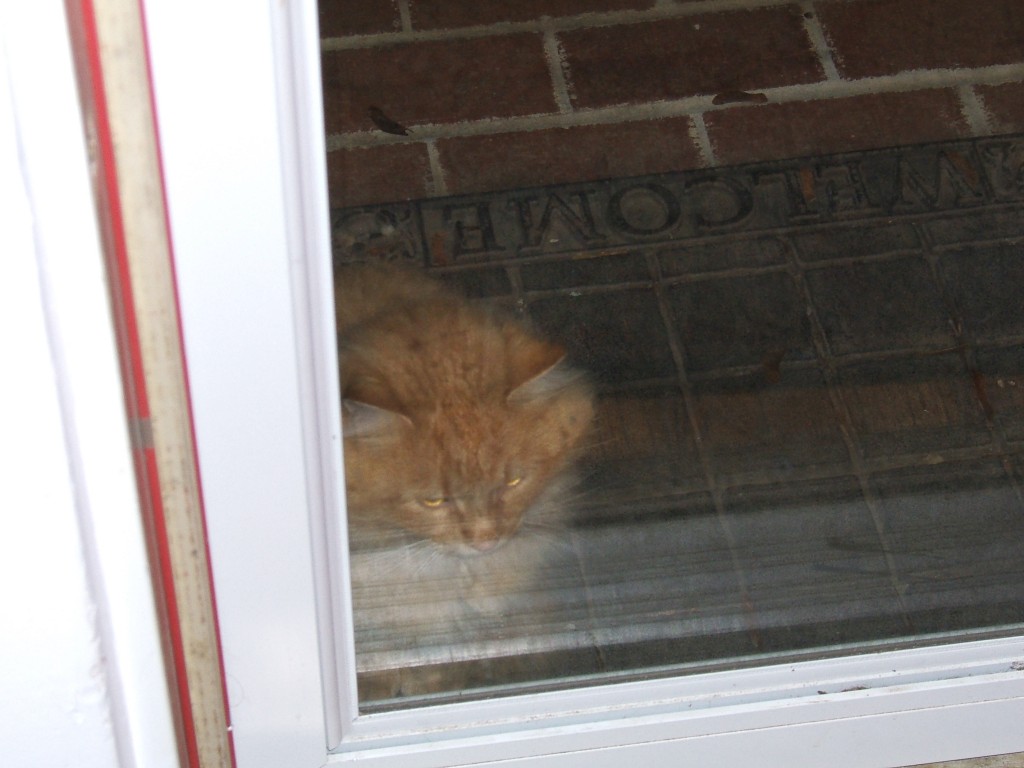 What. The. Hell?
So I give him the fish eye: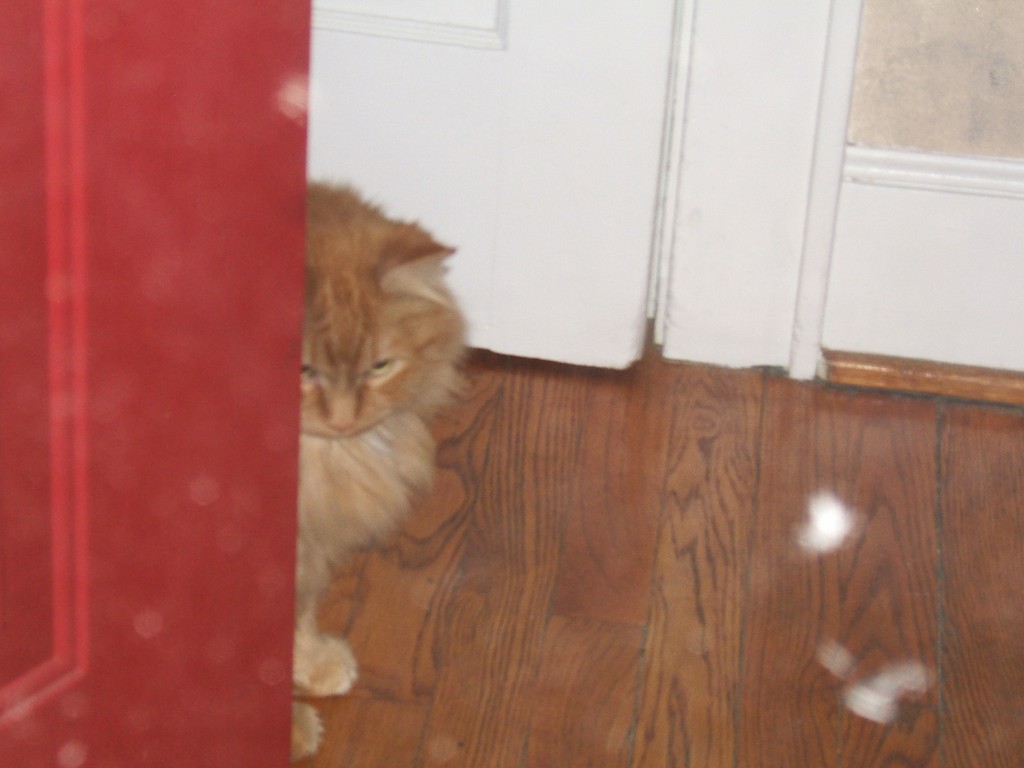 He gives me the fish eye back: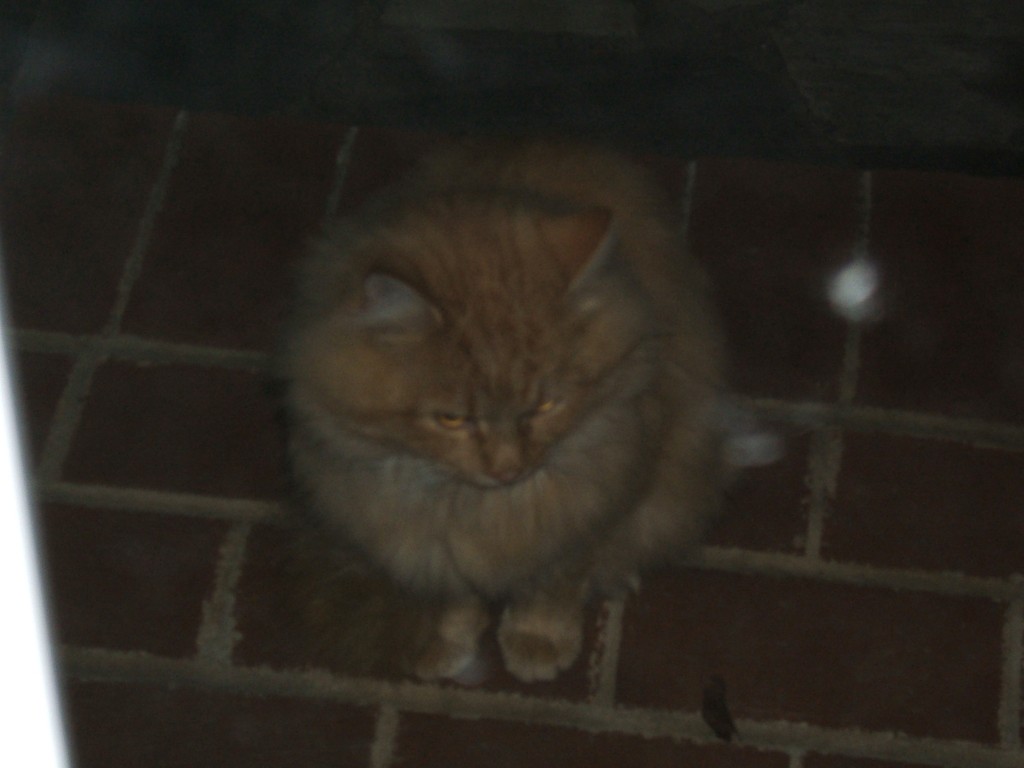 Okay, that's the way you want it? Time for the heavy artillery.
Devil eye!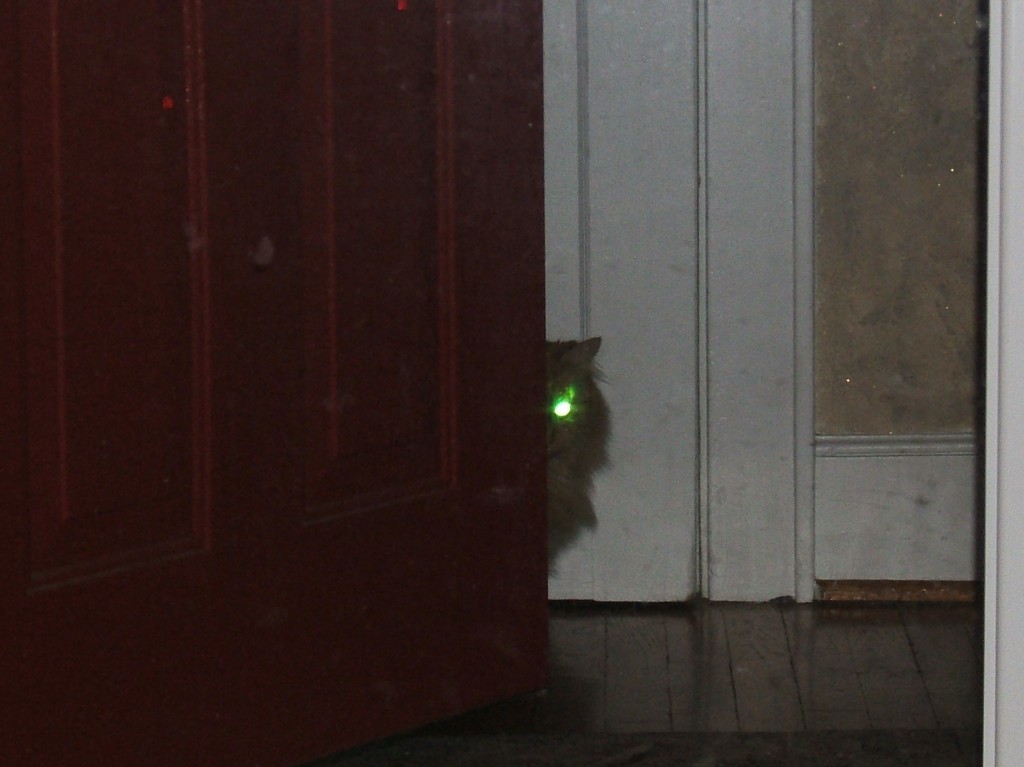 He retaliates: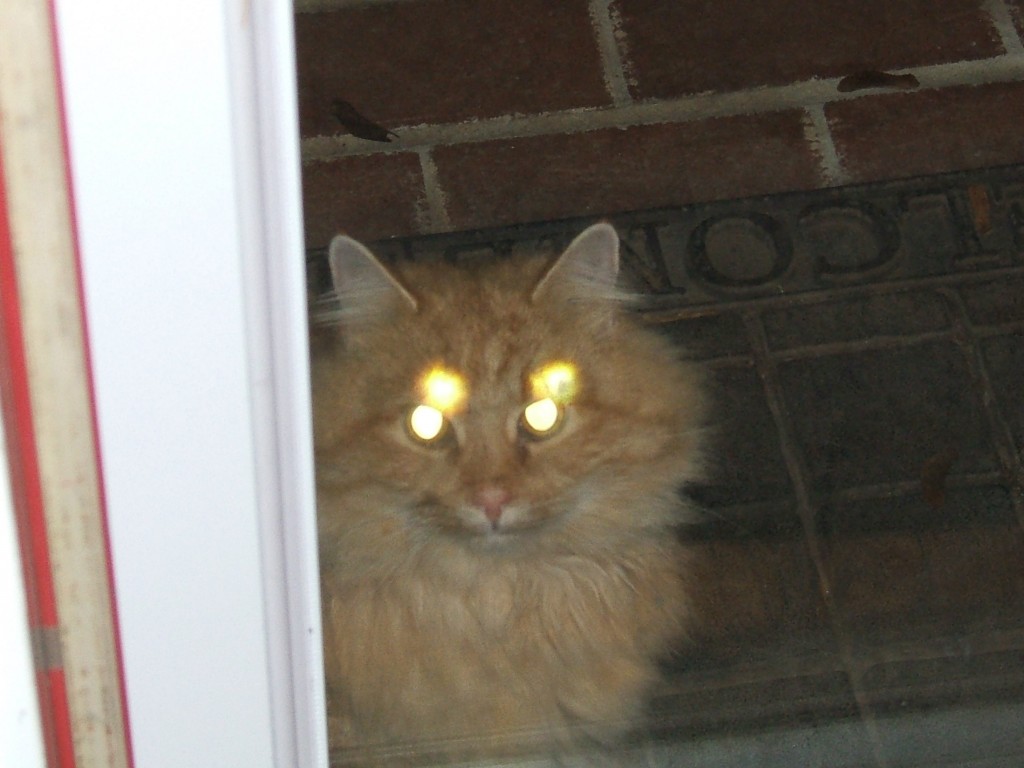 But you can see who got the better of this contest: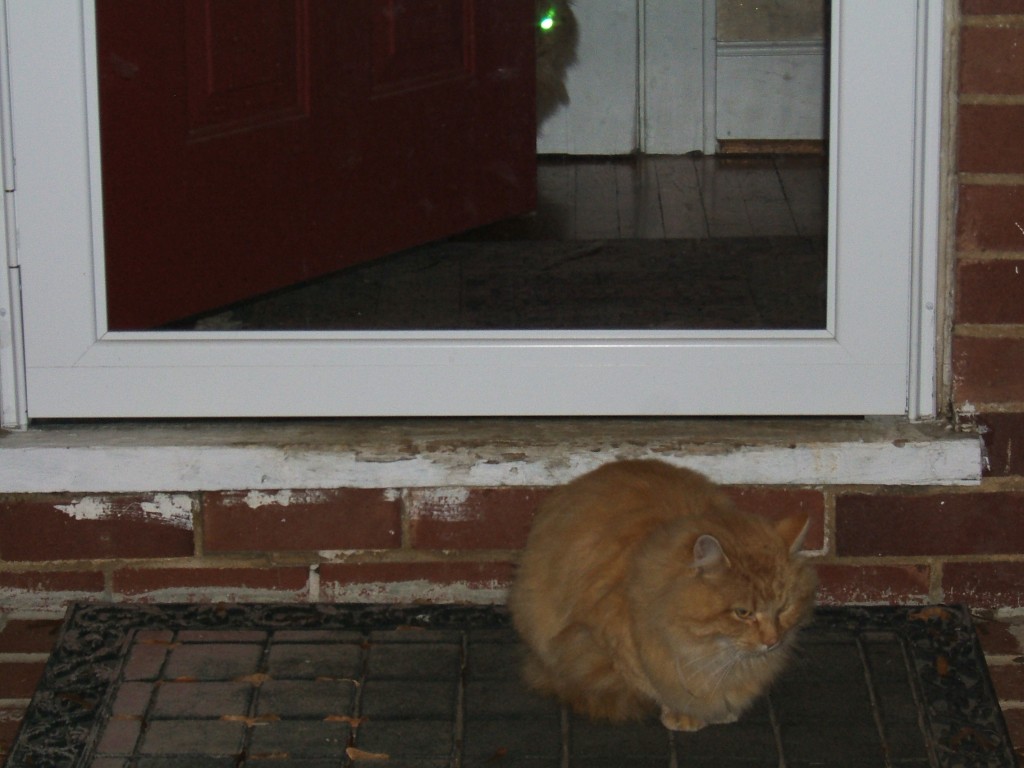 Just stay out there, loser: